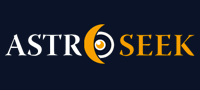 Astro-Seek.com Seek and meet people born on the same date as you ...
Andrei Chikatilo aka Butcher of Rostov - Discussions, questions
---
Andrei Chikatilo aka Butcher of Rostov
August 1, 2021 at 14:39 (UT/GMT)

theycallmetym
Andrei Chikatilo aka Butcher of Rostov
Andrei Romanovich Chikatilo was a Soviet serial killer, nicknamed the Butcher of Rostov, the Red Ripper, and the Rostov Ripper, who sexually assaulted, murdered, and mutilated at least fifty-two women and children between 1978 and 1990 in the Russian SFSR, the Ukrainian SSR, and the Uzbek SSR. Chikatilo confessed to fifty-six murders and was tried for fifty-three of them in April 1992. He was convicted and sentenced to death for fifty-two murders in October 1992, although the Supreme Court of Russia ruled in 1993 that insufficient evidence existed to prove his guilt in nine of those killings. Chikatilo was executed in February 1994.

Chikatilo was known as the "Rostov Ripper" and the "Butcher of Rostov" because he committed most of his murders in the Rostov Oblast of the Russian SFSR.

There is even books and movies directly based upon the murders committed by Chikatilo.

Bukhanovsky´s 65-page psychological profile described the killer as a reclusive man aged between 45 and 50 years old who had endured a painful and isolated childhood, and who was incapable of flirting or courtship with women. This individual was well educated, likely to be married and to have fathered children, but also a sadist who suffered from impotence and could achieve sexual arousal only by seeing his victims suffer. The murders themselves were an analogue to the sexual intercourse this individual was incapable of performing, and his knife became a substitute for a penis which failed to function normally. Because many of the killings had occurred on weekdays near mass transport hubs and across the entire Rostov Oblast, Bukhanovsky also argued that the killer´s work required him to travel regularly, and based upon the actual days of the week when the killings had occurred, the killer was most likely tied to a production schedule.

Chikatilo followed the investigation carefully, reading newspaper reports about the manhunt for the killer which had begun to appear, and keeping his homicidal urges under control. For almost a year following the August 1985 murder of Gulyaeva, no further victims were found in either the Rostov or Moscow Oblasts whose bodies bore the signature mutilations of the unknown murderer. Investigators did tentatively link the murder of a 33-year-old woman named Lyubov Golovakha—found stabbed to death in the Myasnikovsky District of Rostov on 23 July 1986—to the investigation, although this was solely upon the basis that the killer´s semen type matched that of the killer they were seeking, that the victim had been stripped naked prior to her murder, and that she had been stabbed in excess of twenty times. The victim had not been dismembered or otherwise mutilated, nor had she been seen near mass transportation. Because of these discrepancies, many investigators expressed serious doubts as to whether Golovakha´s murder had been committed by the killer they were seeking.

Here is his natal chart (i took it from astrotheme,dont know how accurate it is)

Picture attachments are visible to registered users only. (
Log in
)

Posts in topic

s81
The 22nd degree, due to research, it is somewhat associated to murder (being a murderer or being murdered or both).
He had his MC (his role in society, destructive in this case) at 22 Sagittarius, very amplified by Jupiter (in domicile) and the North Node (applying) conjunctions, and in partile square to his Part of Fortune too at 22 Piscis (so, disposed by Jupiter also) at his 1st house (projected self).


Rosincvist
»
Emanuel
I used to have glasses for seeing pure yellow like the Astro-theme moon now I just don´t bother with Astrotheme unless they have something no body else does!













viv
»
Emanuel
How else could he have lived this chart I wonder? No one has to be a mass murderer consumed by shame impotent or not...


Emanuel
At the onset of puberty, Chikatilo discovered that he suffered from chronic impotence, worsening his social awkwardness and self-hatred.[21] He was shy in the company of women;[22] his first crush, at age 17, had been on a girl named Lilya Barysheva, with whom he had become acquainted through his school newspaper,[23] yet he was chronically nervous in her company and never asked her for a date. The same year, Chikatilo jumped upon an 11-year-old friend of his younger sister and wrestled her to the ground, ejaculating as the girl struggled in his grasp.[24]
"Upon completing his service, Chikatilo returned to his native village to live with his parents. He soon became acquainted with a young divorcée. Their three-month relationship ended after several unsuccessful attempts at intercourse, after which the woman innocently asked her friends for advice as to how Chikatilo might overcome his inability to maintain an erection.[31] As a result, most of his peers discovered his impotence. In a 1993 interview regarding this incident, Chikatilo stated: "Girls were going behind my back, whispering that I was impotent. I was so ashamed. I tried to hang myself. My mother and some young neighbours pulled me out of the noose. Well, I thought no one would want such a shamed man. So I had to run away from there, away from my homeland."[31]
In 1963 Chikatilo married a woman named Feodosia Odnacheva, to whom he had been introduced by his younger sister. According to Chikatilo, although he was attracted to Feodosia, his marriage was effectively an arranged one which occurred barely two weeks after they had met and in which the decisive roles were played by his sister and her husband.[34]
Chikatilo later claimed that his marital sex life was minimal and that, after his wife understood he was unable to maintain an erection, they agreed she would conceive by him ejaculating externally and pushing his semen inside her vagina with his fingers.[35] In 1965, Feodosia gave birth to a daughter, Lyudmila. Four years later, in 1969, a son named Yuri was born.[34]
Following Zakotnova´s murder, Chikatilo was able to achieve sexual arousal and orgasm only through stabbing and slashing women and children to death, and he later claimed that the urge to relive the experience had overwhelmed him. Nonetheless, Chikatilo did stress that, initially, he had struggled to resist these urges, often cutting short business trips to return home rather than face the temptation to search for a victim
Strong Mars opposite Saturn vibes


theycallmetym
I see he had also jupyter in its own sign and house close conjuct MC with mars/saturn square.


theycallmetym
»
rohini moon
yea o know that school job he was trying get closer to them.Didnt watch hbo version of his documantery tho but you can find in youtube few ones.Mostly russian but with subs.Another cold blooded mf


theycallmetym
»
Emanuel
what mars in virgo signifies ? I know they like order especially serving in army etc.


Emanuel
That sweet Moon and Venus in Scorpio and Mars in virgo


Rosincvist
This could have added to the conjoined twin thread, he was a midget on a large lower body platform; Had he merely been an evil midget........................................people would have seen right through him to what he really and truly was!



rohini moon
I remember in the late 90s ..HBO did a piece on him.
What stuck out the most was that he blamed Stalin for eating people. He´s not wrong though. Communism made them literally insane. Like demonic entities, devoid of any human compassion.
On top of not having any food of course, during wartime.. but still...he was a card-carrying communist by his own admission after this.
Also, he did this to children. That´s why he took a job as a school teacher, they claimed.



Moon calendar
Moon in

Virgo
Show calendar
»
Seek users born on
Seek users by nickname