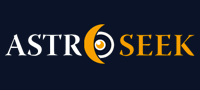 Astro-Seek.com Seek and meet people born on the same date as you ...
I always felt I was kind of waiting for someone in my life. I feel she´s finally there. - Discussion
---
I always felt I was kind of waiting for someone in my life. I feel she´s finally there.
January 6, 2019 at 04:19 (UT/GMT)

jesslight
I always felt I was kind of waiting for someone in my life. I feel she´s finally there.
Hi everyone! :)
Ever since a weird drug-related incident I had when I was 22-23, I´ve had this feeling like somebody´s coming for me. Having very toxic, terrible relationships combined with having the same dream over and over again emphasized this feeling as well.
The dream consists of me drowning in very transparent water and a red-nailpolished hand´s coming to save me. I asked on a forum about dreams, and most interpretations go towards the water being the "placenta" and the "hand" my future wife, who´d have a very motherly love towards me.
I´m at loss, I feel we were meant to be. I´d like to know how to explain this feeling? She has it too, but not as intensely as me. She just said she knew I´d play an important part in her life the night we met.
I also would like to know what do you think our biggest strengths and weakness are/could be? Would we make a marriage work on the long run?
I can post our vertex in answers later, and answer questions about me and her. First things I can say is: she´s is very charming and magnetic, attracts people and attention easily everywhere we go. She also has a weird but hilarious sense of humor. She´s practical, way much more mature than the inner child she shows to people and that motherly love is true. She loves very hard (Scorpio Venus, I figured

)
What´s the effect of her venus and North-Node in my Pluto?
You can ask for specifics in answers. I want to dig and understand this really bad.
Have a good one everyone!

PS: she´s in orange in the chart.

Picture attachments are visible to registered users only. (
Log in
)

Posts in topic

jesslight
»
Katydid
Hey thank you for your insight!

We were very good friends at first. I´ve told her the way I felt, she hesitated a lot before things got serious with me because she has a different social background (she comes from a very poor and conservative family). She told me her family was the biggest concern in this.
Lately she told me she hated I thought her to be a coward and submissive to her family´s views, "a woman who can´t stand up to be with the one she wants to be with".
She talked about having children, names for them, the kind of wedding she´d like to have and such. I feel she´s really into making it work on the long run. I´m the one who´s more detached in the relationship, even if emotionnally I´m with her and feel secure. 100%.


Trevor
hello,
shes not your marriage partner sorry, In the horary chart i checked your question, there was a conjunction of you and her but was a seperating aspect, which indicates a ´no´ response.


Katydid
»
jesslight
Her Venus conjuncts your Pluto and trines your Cancer Moon in the first. That is very nice and creates a tight emotional, comfortable bond.
But I do have some concerns about your Sun/Uranus conjunction and your Saturn/Uranus conjunction. That, with her natal Mercury/Neptune conjunction in your 7th of relationships, makes me wonder if she is truly committed and feels certain about the relationship.
Having a double conjunction of Uranus can add a feeling on instability and uncertainty. And her Mercury/Neptune adds an element of her own uncertainty and possible inability to make up her mind?
Is there a possibility that she might ´friend zone´ the relationship in the future? I could be wrong. I just want you to look at her behavior realistically so you can assess her true intent.



jesslight
These are our vertex:

Picture attachments are visible to registered users only.
(
Log in
)



Moon calendar
Moon in

Virgo
Show calendar
»
Seek users born on
Seek users by nickname