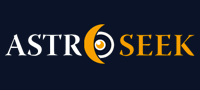 Astro-Seek.com Seek and meet people born on the same date as you ...
Pluto Sq Pluto and Neptunus Sq Neptunus - Discussions, questions
---
Pluto Sq Pluto and Neptunus Sq Neptunus
July 19, 2021 at 09:46 (UT/GMT)

Catch-22
Pluto Sq Pluto and Neptunus Sq Neptunus
After a hard period in my life, I follow a certain path to recovery and a more mature attitude towards life in general.
This includes also a live & learn program that consists of body work (like Authentic Movement, Breathwork, Bio-energetic exercises), sharing circles, nature walks, working in a permaculture farm,... This program tries to ground you and makes you aware of patterns in your behaviour that are not beneficial for yourself and your surroundings. It heals also some of the pains you carry.
I need to follow this program at least twice a year. I used to randomly pick the dates, but I noticed within the next 12 months, I got a



(luckily, the last two of them in a 5 day span) in October and a



in April (the first of 3).
If you were me (

) would you think the themes of



and



are in line with this program?
If not, what kind of self-improvement therapy would you advice on those dates?

Posts in topic

1janos
»
plumreme
Hey,
I´m not sure there is much anyone can do about ´us´ Neptunians.
Of course I agree with you completely about anamnesis. He sounded like a rational person, and I thought he´d ask, if he didn´t already know about the methods. I always conducted these sessions with at least one experienced helper apart from me.
The potency of the process has always amazed me. Doing ´it´ at times of vulnerability has always paid off for me though. Time to break through to the other side? The participants´ attitude to all these processes appears to be the decisive factor. I imagine you´d agree none of this is for the faint of heart.


plumreme
»
1janos
hahahahaaa "Interesting" is one way to put it. I´m still trying to make sense of everything that unfolded there (and is, in many regards, still unfolding, or anyway I´m still swimming in it).
Nice combo. Neptunians - what to do about them? ha.
a style similar to Holotropic is what I facilitate - and I agree that it would be beneficial during the transits OP cites, and a unique opportunity to use it. I´m always inclined to get a client history prior, to see if it´s the most useful tool, which is why not going all DIY with it is important, esp during vulnerable times.


Catch-22
»
1janos
It´s planned, but did not happen. And doing things out of your comfort zone is a good thing for everyone. That´s where the magic happens...


1janos
»
plumreme
Hi,
Being a person with



the


this conjunction must have been amazingly interesting.
I am a person with




Ascendant,


in

.


1janos
»
Catch-22
Now, the truth of the matter is, that if such potent and perhaps invasive methods concern you, there are totally natural and equally effective ways to tackle the issues at hand.
Australian Bush Flower Essences are such a modality. I know it sounds hippy-trippy, but let me assure you after 35 years of professional and personal use they are potent and would facilitate your process effectively.
Let me know, if you want to know more.
I´m unsure what you mean by: "The psilocybin treatment is quite out of my comfort zone, never done such a thing...", when you just wrote in the previous sentence: "I´ll follow soon a psilocybin therapy of several days"


Catch-22
»
1janos
I got a lot of positive experience with breathwork. Not with therapeutic high doses op psychedelics, although I´ll follow soon a psilocybine therapy of several days, by coincidence (not planned as such, I was not aware of the transits by that time) with



.

I got an excellent center of bodywork in 18km drive from my home and I live near the Netherlands, so both are possible. The psilocybine treatment is quite out of my comfort zone, never done such a thing...
Thanks for your reply.


Catch-22
»
plumreme
My



will not be in my lifetime... The other aspects he don´t talk about. I can fool a bit around with

,

and

as he suggests.
It´s a starting point, thanks.


1janos
In my opinion as both of the mentioned TransPersonal, Trans-Saturnian transits are addressing non verbal or preverbal aspects of your consciousness, it would be most useful to use therapies, that are capable to propel you to such depths.
Either Holotropic Breathwork or psychedelic substances would do. I don´t know if you have access to either of these. Important to know, that neither of these are to be engaged in by yourself. You need expert assistance with both.
In my professional and personal experience, both can be highly beneficial at any time, however



and



are ideal times to invest all your energy and effort. This last statement is of course applicable to Holotropic Breathwork only. Still, once in a lifetime opportunities.
The psychotherapeutic use of Ketamine would also be very worthwhile.


plumreme
I hope this is the right link. Renn Butler has noticed that ppl come to him for breathwork sessions during certain transits, and he uses different transits for clients for specific themes/focuses in session:
https://psychedelicstoday.com/2019/…
Interestingly, I began my path to being certified in facilitating this type of breath work during Pluto square Pluto, and finished it during Neptune square Neptune. And then I completely stopped/rebelled against (every practice of this nature) during Uranus opposite Uranus, ha!
In retrospect, I went deeper with my own practice of this type of work in a more effortless manner during Neptune square Neptune - I had less resistance to it, felt my body open/release in ways it had not prior. That said, I think i´d have benefited from more grounding practices. All the opening left me a bit vulnerable during a generally foggy (for me... but I´m a first house Neptune conjunct moon) transit.



Moon calendar
Moon in

Leo
Show calendar
»
Seek users born on
Seek users by nickname