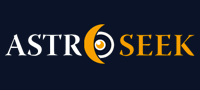 Astro-Seek.com Seek and meet people born on the same date as you ...
Astro Travel - Discussions, questions
---
Astro Travel
July 13, 2021 at 01:14 (UT/GMT)

Silvi
Astro Travel
There is a possibility to calculate which country is better for us to live? as in astro.com we can use Astroclick Travel option. ( I don´t have idea how to use it yet ).
I´m always thinking why when I lived in some countries before went very bad ( Peru) and very good experiences (Argentina) And exactly where I could live or travel for long time.
I´m always thinking on Italy as something calling me there , I discovered that my Venus conjunct the Node of his country chart

I hope to read some experiences with Country Charts Synastry


Posts in topic

Terrahari
Hi! I think Italy attracts many people precisely because it seems that it is a country of relaxation and la vie est belle. Therefore, Italy is suitable for everyone who strives for peace and relaxation. If I were you, before deciding on moving, I would still go on vacation to this country and feel its rhythm of life. Recently, I was there and found excellent free excursions with local guides on
https://www.freetour.com/mexico-cit…
. Such excursions allow you to experience the rhythm and spirit of the city fully.


Collietonya
Hi! So that´s why I´m constantly drawn to Italy! My natal chart is also very similar to the natal chart of this country.


Edy
»
Silvi
Thanks a lot, Silvi!



Silvi
»
Edy
Oh I totally understand you.
That uncomfortable sensation where you are living. Specially with some specific countries.
I asked myself the same thing " Why" there ? . Maybe too much movies haha. Or maybe it´s because I think on that place with some characteristics that I have affinity.
I don´t see that place for something permanent I just got some strange feeling.
( Even I had a past life regression where I was an Old man living in Genova and my first important boyfriend was originally from there) coincidence maybe.
I saw a video about how to use Astrocartography on YouTube.
The astrologer was searching a place for someone with special indications.
If the person has a lot of Neptune, would be an Ideal place for him to feel comfortable with Arts, inspiration, relax , spirituality . But if the person was finding some place to make a stable place to work or live and his chart lacks of Earth,it wouldn´t be recomendable for him.
This is the Italy Natal chart that I found on Astro.com
But not sure if this is the only one.
https://www.astro.com/im/in/…


Edy
It´s so interesting to hear that others have the same thoughts like me.
I was born in Romania and at the age of 25 I moved to Hungary (my ex husband´s country). I´ve never liked to live here I felt that the community does not accept me...
For some years I was thinking that it would be nice to go to work in Italy. I´ve learnt Italian and did the language exam, I have friends in Italy, but I don´t manage to find a job there. Though my field is a very special one...I just wondered why I´m attracted so much to live there and why I´m not able to find a job opportunity? Practically I have been living "abroad" for 25 years. What could be the difference between these two "foreign" countries?


JayJayAstrology
»
Silvi
Good! Have fun exploring.


Silvi
»
JayJayAstrology


this is so.... interesting really.
There is a section in here for Astrocartography too but I guess I should set the country to se the lines on a specific place first.

Well I tried in Astroclick Travel "Lima" , where I almost died and there is a Pluto Line over that point.
Now Im understanding how it really works.





JayJayAstrology
»
Silvi
Here´s Italy. You have some lines through it - Moon goes through southern Sicily!

Picture attachments are visible to registered users only. (
Log in
)


JayJayAstrology
»
Silvi
I meant - you can bring up other charts that only show lines in one country so that you can see which places it actually goes through. The world map is just an overview. It´s difficult to see the cities the lines go through. You can probably bring up maps on astro.com that show a smaller area . . . but I have not used astro.com. I use my own personal software - I use solar Fire.


Silvi
»
JayJayAstrology
I´m gonna look at the image on the computer to see it clearly.In astro.com I couldn´t zoom it properly.
Thanks a lot ! 💜


Silvi
»
JayJayAstrology
Wow. I didn´t know that was Astrocartography meaning! Something new to learn today. Thanks Jay Jay 🙌🏽


JayJayAstrology
»
JayJayAstrology
With astrocartography - we are drawn to our lines - but not every place on our lines is good for us - so we still have to go there and see what places resonate with us and which one´s don´t. You can zoom in on different countries and places within those countries - and see where your lines are - but - unfortunately - there´s no guarantee these will be great places for you. It´s actually fairly complicated - like everything else in astrology.


JayJayAstrology
I believe you´re referring to "astrocartography". I will post a chart of your extended birth chart lines that go around the world.
_______________________________________________________________
My website:
http://thesoulmustsing.weebly.com
- I do western astrology readings, dream interpretation, and mind-body healing by a donation of your choice - and classes at reasonable rates. Sign up for my newsletter!

Picture attachments are visible to registered users only. (
Log in
)


Silvi
»
Promethean_Soul
Not really... I just recently discovered that country natal charts where I lived before matches good or bad with my chart.
And as just I know that in astro.com there is a tool Astroclick for travel I don´t have idea how to used it yet. I wonder if there is another way too.
My favorite places to live or where I lived before matches very well with my chart.
Even I almost died living in Peru so I´m trying to find the real natal chart of that country too.
So I guess we have some "affinities" with every country and his own characteristics. Comfortable or not.


Promethean_Soul
It seems you already know very well about this topic , maybe you can share your own experiences with us




Moon calendar
Moon in

Leo
Show calendar
»
Seek users born on
Seek users by nickname