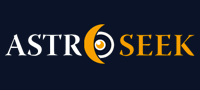 Astro-Seek.com Seek and meet people born on the same date as you ...
Home number and Numerology - Discussions, questions
---
Home number and Numerology
June 26, 2021 at 23:19 (UT/GMT)

OctoberScorpio
Home number and Numerology
I've been in numerology for some time and didn't "believe" too much of this, I'm still constantly paying attention to how this plays out.
The number on the door, office, apartment etc has an impact on the place, environment of the space occupied. For example if my apartment is 624, this place holds vibration number 3.
I'm currently in an 8. (my office is also an 8) I remember spontaneously taking this apartment but I did aesthetically love the place. I feel this 8 and specially because I have karmic debt attached to it. (From the missing letters, H Q Z in my full name. . . I´ll see too next year since I have personal cycle 8 year, and an other 8 in transits from my name. I´ve read this "activates karma".
Interpretations :
Number 1 house "wants its occupants to learn to be independant. Becoming more willful and stand on your own" independence is stronger than partnership. People living here tend to do things more on their own. Self reliance. If there´s several members living here there might be sense of competition.
Number 2 house operates in pairs, house it driven towards working with others, partnership. House wants its occupants to learn patience and compromise. You might feel more vulnerable and sensitive in a 2 home, if you live there alone you´ll always feel the "wanting to be with someone" while living there.
Number 3 house encourages creativity, it wants its occupants to express beauty, harmony, pleasant environment, this is a great place for entertaining. It is to be careful not to get scattered in too many pursuits, but creativity is encourage here. Fun place where people like to visit, changes, alteration in decor is good.
Number 4 house requires work and practicality, great if you need more discipline lifestyle. Building routines. You might feel like always working on the home "fixing things" and also brings the feeling of being boxed in (in square, limitations are real) challenging to make changes. "You might have little rest in this home as you will always be working"
Number 5 house is excellent for business, there's always high activity here, people coming and going. Moving in and moving out. Brings a very lively and Active lifestyle ( 5 is the human number !! ) "If you love serenity and seclusion this is not your place" Overall this brings others over, visitors, excitement and Lots of Changes.
Number 6 house is perfect home for a family. It encourages service to others, responsibilities, love, relationships. This is a very nurturing space. It encourages domestic things such as cooking or gardening, entertaining others specially with food. The 6 loves harmony. All "responsibilities" become more important, care for others.
Number 7 house "is a wonderful place for those who need privacy of their own world, this is a more retiring and restful space." If you're feeling lonely this might not be a good place since it doesn't encourage visitors. It can be a great environment for recoveries, quiet, study (contemplations, introspections, learning/teaching type of environment.
Number 8 house brings large visions, big business, big expenses, raises living standards. House 8 wants its occupants to be accomplished people. Wants you to make money and spend it on improving the place. It pushes you to be more successful while living in this home. if more then one member is living here might bring power struggles in the relationship dynamics.
Number 9 house, this is a very loving vibration, humanitarian, accept all qualities. Wonderful for creative arts, harmony, triple beauty. Home wants its occupants to be very forgiving. . . "you will want to beautify this place". Your concerns in helping the masses and doing some type of charity will be encourage while living in this place. These type of places might bring others from all walks of life, in others accepting everyone.
By living in 8 vibration house myself, has given me struggles in managing my time energy and money. I plan to move eventually. .. Next place I'll probably take more consideration to the door number.
Looking through old places I've lived I could say this is true, I tried to brief in general short descriptions but let me know what you think !??


**I found this information in books. I will try to update this tread with online references for further resources.
*Edits*
It´s important to consider the letters if example the apartment is 7H, this will be 7+8(H) = 15, 1+5 = 6
Here is astroseek name calculator to reference letters and numerical value, also to see if you´re missing any like me
https://numerology.astro-seek.com/n…

Posts in topic


Moon calendar
New Moon in

Sagittarius
Show calendar
»
Seek users born on
Seek users by nickname