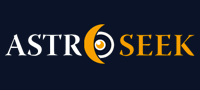 Astro-Seek.com Seek and meet people born on the same date as you ...
Can anyone offer perspective on my current transits? - Discussions, questions
---
Can anyone offer perspective on my current transits?
June 19, 2021 at 04:55 (UT/GMT)

Mrs Seeker
Can anyone offer perspective on my current transits?
So many stressful things right now - death of a close friend, having to manage his estate, not sure I have chosen the right attorney. My husband's best friend died in March and another dear friend the year before and our sweet old dog. And my best friend has breast cancer and I am not doing a very good job of comforting her (I have a lot of skepticism of mammograms and think they may actually contribute to getting breast cancer, but I can't tell her that!). And I don't want to be disingenuous but I can't seem to be super supportive.

The mundane in my life is so convoluted, second new washing machine seems to have problems, and no recourse with the store. Bought a wearable device for anxiety, it broke and they are replacing it with a refurbished instead of a new one (less than three months old). Bickering a lot with my husband of 45 years, and we do have a good relationship but lately it's been tough.

I cannot manage my household very well, ie I love to cook but can barely manage anything more than basic and that is new for me. My house is filthy, by my clean standards and I have no will to clean it. It's like my whole life is upside down.
Is this Pluto opposing my Sun? Last summer I had a classic nervous breakdown, just coming out of it, sort of.
Any introspection would be welcome. Thank you.

PS We did get another wonderful little dog. He needed us as much as we needed him.

Posts in topic

Mrs Seeker
»
1janos
You are kind to take a deeper look and I would welcome it and any strategy to ease the transit. Please presume! I am an open book and need to have some heads up so I don't feel sideswiped. Interesting that I just starting with a mineral supplement that is supposed to help the thyroid function. Thank you.
At the end of April I was dealing with a company that would not replace the two faulty fans we had installed, the new washing machine we bought in Feb started making weird noises, the people we hired to put in a security system did a terrible job… None of those issues has been satisfactorily resolved. So ALL of 2022 is going to be like that??
Thank you 1Janos. This means a great deal to me. I am so happy I stumbled across this site!


1janos
»
Mrs Seeker
Hi,
Other people have responded more in detail, that I won´t add to, because they´ve covered quite a bit.
However I´d like to suggest, that from an endocrinological perspective your physical and psychological symptoms resemble the clinical picture of an underactive Thyroid gland.
It may be worth the effort to check your Thyroid functions, hormone levels. You don´t have to go the orthodox way to correct that, if you don´t want to.
I found something, that was not mentioned by others. I can elaborate, if you want me to. Just ask; don´t want to presume.



was just in range at the end of April. That transit is also going to come back at the end of the year with some intensity, and will characterize all of 2022. That is not promising to be a great deal of fun either, though more worthwhile personal growth will be possible.
Be well.


Mrs Seeker
»
Jaided
Jaided, thanks again for your excellent review and interpretation of these difficult transits. May I ask one more question? My husband is encouraging me to fly to Ohio for a family party in August. Roughly the 17th to the 25th - ish. How does this time period look to you for me to fly, and stay with friends and be away from home, being the homebody that I am. I could use a good break, that´s for sure, but I just thought I´d throw that out there. I´m not super confident in leaving home. Truth be told I could still quarantine for the next year and be fine with it!! ;-)
And : "You´ve had Neptune squaring your natal Venus starting in May, in 3rd house. This will be ongoing until late 2022." Can you be more specific on what this is about?
I know this is all volunteer community astrology so if I´m asking too much I totally understand.
Best, Mrs. Seeker


Mrs Seeker
»
JayJayAstrology
Thank you so much for your thoughtful reply. I appreciate it! You are right I don´t have the same energy I used to but I still dance and am looking at taking a barre class to get some strength back.
I am taking magnesium and electrolytes to hopefully help through this stressful time. My hope it that by mid 2022 (if not sooner) some of these difficult transits will be behind me and the residue of the energy will not linger.
I have been meditating, not something that comes easy to me, but hoping to ameliorate some of these transits. You are right, I spend a lot of time worrying about and helping others.
Thank you again!


JayJayAstrology
This seems to be a very stressful time for a lot of people. I don´t mean to diminish what you´re saying at all. But you are in your mid-60s now - and we do tend to have less endurance when it comes to stressful situations. I´m older than you, so I relate.
You sound like your South Node in Gemini. And since you are generally a very outgoing, helpful person, I´m wondering if you are trying to do too much. Your North Node is asking you to release feeling responsible for others. Mars in Pisces kind of says something similar. You are to DO (Mars) Pisces (letting go). The emphasis is on transforming "who you think you are" with Pluto in Leo and Jupiter in Virgo (your chart ruler) in the 8th. So, you are meant to develop a more sense of your spiritual self, your creative self - and not take on so much on your own.
Anyway, with your Aries IC - and your tendency to feel responsible for others, I wonder if you might be suffering from an adrenal overload or adrenal fatigue. It happens far more than I think doctors realize. They can dismiss the tired patient and not give this diagnosis any thought. Look it up and see if you think you relate to the symptoms. It is treated with Vitamin B12 shots - and rest. But you could do well to work on not feeling like you need to be there for everyone.
TR Neptune is conjunct your Secondary Progressed Moon in Pisces, 3rd house - which is echoing the need to balance your Moon´s Nodes - 6th-12th houses, Gemini-Sag. It´s also about to trine your natal Sun. TR Jupiter has recently opposed natal Jupiter too - it´s a lot of Piscean-Sag energy - and you may need to take more time for quiet reflection about your own needs. Sag is one of those signs that can be very outgoing, and yet, be very inward too - looking for meaning in life, adopting an ethical code to live by, a divine spiritual path - a more inward type of seeking. I think you need to do some reflection about how you want to spend the rest of your life - what you personally need.
Cancer Sun is very sensitive to other people´s energies - you may be taking on too much - and need to protect yourself from feeling everyone´s energy. It can be exhausting to a Cancer Sun.
_______________________________________________________________
My website:
http://thesoulmustsing.weebly.com
- I do western astrology readings, dream interpretation, and mind-body healing by a donation of your choice - and classes at reasonable rates. Sign up for my newsletter!


Mrs Seeker
»
Jaided
Thank you. That was a very spot on look and resonates. My husband and I actually had a great air clearing conversation this morning.
It´s IS a heavy time and navigating it is difficult at best. I don´t know how to mitigate the impact of these transits. I guess I can take some comfort in the fact that they are transits and not natal! But how to get through it all...
I appreciate your response.


Mrs Seeker
»
1janos
Thank you. It´s kind of you to weigh in. I do have my transit chart, and even though for many, many years I have followed astrology I am not very good at interpreting what I see. Hence my calling on astrologers to help me unravel it all.


Jaided
You´ve had pluto opposing your sun off and on since early 2020. The last conjunction will take place in October this year. This is in your 1st house.
You´ve had Neptune squaring your natal Venus starting in May, in 3rd house. This will be ongoing until late 2022.
You´re also newly dealing with Jupiter opposing your natal Jupiter in your 2nd house.... I remember when my partner dealt with this transit everything was a mess, one thing after another right before his saturn return began. This will be off and on until January 2022.
The bickering as well as communication tension with loved ones probably also has to do with the Mercury retrograde. But, you have Mercury conjuncting your natal Venus today so it could be a good time to clear and air and have a productive conversation with the one you love.
I hope knowing where the energy is coming from can help you deal with it! It sounds like it´s been a very heavy time for you.
Your progressed moon is also in Pisces right now, in 3rd house. This makes me think that the hardships of others in your circle of friends and family would be very hard on you, as your empathy for others is extra strong right now.


1janos
Hi,
I´m afraid your



transit is not over yet.

is retrograde now and will be


soon again.
Here is your Transit chart, just in case you don´t have it.
https://horoscopes.astro-seek.com/c…
;
As you can see a great deal more is also going on beyond that particular transit.


Mrs Seeker
How do I post my chart and transits? It is accessed from the links on the side of the post?



Moon calendar
Moon in

Taurus
Show calendar
»
Seek users born on
Seek users by nickname