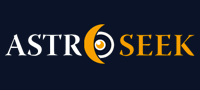 Astro-Seek.com Seek and meet people born on the same date as you ...
Why can´t i fall in love? - Discussions, questions
---
Why can´t i fall in love?
June 9, 2021 at 15:39 (UT/GMT)

Viirg0o
Why can´t i fall in love?
Is there a problem with my natal chart?

Will I fall in love one day?

Posts in topic

Jay Jay
»
Viirg0o
Glad I "got you".


Viirg0o
»
Jay Jay
amazing review, amazing, amazing, gorgeous..
everything you wrote is very true



Jay Jay
You are way too young to be worried about falling in love. We are not all on the same timeline. Anyone can actually fall in love, but not everyone has a truly loving relationship. Falling in love is sort of like falling for a fantasy. Love relationships are work - and you have to learn how to love another person.
On a more personal note, you have significant Sagittarius (Pluto, Moon, DES) and Virgo (Sun, North Node) energies. This two signs have very high standards - and are the most prone to waiting for just the right person. These signs don´t compromise. Virgo is a perfectionist, and Sag is about being the best - finding the best. Relationships are all about compromise and people who NEED a relationship will compromise more.
Your Leo planets and IC could be a bit egocentric - if you do negative Leo. Leo can be very generous and noble - very giving and loving - on the positive. It´s a highly relational sign, and with all that Leo, I bet you really do want to be in a relationship.
Watch out not to talk too much - and especially about yourself. Sag Moon can be opinionated and forceful in expressing - so watch that too. Sag Moon is quite independent - so you will need someone who allows you your space while at the same time - adores you and tells you so. And think about how you are overly picky about the people you want to date. This is the main challenge I think you have - that and having a good measure of being independent. The more independent a person is, the less they need other people. It doesn´t mean they don´t want or deserve a loving relationship, it´s just that there´s less time and energy devoted to it - as such a person has lots of interests to keep them occupied and engaged in life.
_______________________________________________________________
My website:
http://thesoulmustsing.weebly.com
- I do western astrology readings, dream interpretation, and mind-body healing by a donation of your choice - and classes at reasonable rates. Sign up for my newsletter!


Trevor777
You have many relationships in your chart btw
With sagittarius on your dsc maybe you need a foreign partner,
I have same placement and Im not sure about dating locally and rarely works out for me from my own experience of that placement.
Pluto on your dsc can make you seek much control over it, try not too and let things unfold gradually.
There is a chance you worry too much about it all too, your young so plenty of time for you.


Fireyfish
I am sure there will be plenty of people to comment on the astrology of falling in love.
I would be curious as to how you feel about yourself.
I know when I´m blue the things I enjoy become less enjoyable. When I´m down on myself it´s harder to give love to others.
In order to love ´outside´ we need to love ´inside´ first.
We all have a bucket. If your bucket is full, love is easier.


Viirg0o
»
s81
very detailed and nice comment, thank you very much



s81
Well, first of all, we have to think what falling in love is, before we can analyze it astrologically.
To me, falling in love is something that happens from the outside to the person, it is not something the person chooses (that´s why it is preferable to love, playing the verb that implies an act, instead of waiting falling in love). Falling in love is the projection of an illusion over other person that we start to idealize no matter which the trigger was (may be the appearance triggered that at first sight, may be the personality revealed during the social interaction, etc).
So, astrologically speaking, we have Neptune involved since it is an illusion, the projection of a "paradise" (that´s what Neptune does) over an specific/identified person (Descendant/7th house, in your case ruled by Jupiter since it is in Sagittarius) triggered by that person´s aspect/personality (the Ascendant/1st house of the other person, not only sign but degree is important too).
You have Neptune retrograde at 29 degrees of Capricorn. The degree 29 is the anaretic degree, where the objects in place (planets/asteroids/etc) use the resources/tools of the sign where they are chaotically. Capricorn is ruled by Saturn, which in your case is in Taurus very comfortable, but retrograde (it will revisit the same degree where it is in a direct motion, that chart is relevant in this regards), in an intercepted sign (it will be hard for you to express the qualities of that sign) and in 12th house (hidden from your sight). By itself, Saturn is old, cold and associated with being alone, and with the characteristics in your chart it seems to be a little bit more like that. So, that reloaded version of Saturn is the one disposing your chaotically expressing Neptune. It matches you having a concern like the one you express in this post at least.
I guess you will have a hard task on falling in love, specially because it does not depends on your will. BUT, I think there are a couple of things you can do, astrologically speaking, to enhance your chances:
* Check which Ascendants you are more attracted to. Once you spot certain signs check the ruling planet of those signs where and how are in your chart. Also try to identify which degrees are more relevant, and check how that position in the chart relates with the objects in your chart.
* Check the charts after your birth where Saturn and Neptune passed again over the degrees they are, but in direct motion. Those charts can give you hints on the situation.
* Monitor your progressions (specially of Jupiter which rules your 7th house) and transits of planets activating your natal Vertex, your natal Descendant, your natal Jupiter, etc.
Good luck!




Moon calendar
Moon in

Cancer
Show calendar
»
Seek users born on
Seek users by nickname