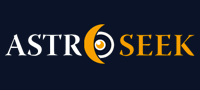 Astro-Seek.com Seek and meet people born on the same date as you ...
Gut feelings and intuitions - Discussions, questions
---
Gut feelings and intuitions
May 14, 2021 at 13:47 (UT/GMT)

MadisonRae
Gut feelings and intuitions
Does anyone have situations of intuition/gut feelings coming true? I am not sure if there is anything in my chart about this or not.

For example, I was having a gut feeling for awhile (this was years ago) that I would come home from a night out (still living at home in college) and would find my mom dead in my kitchen. Years after that, I came home on a Saturday night, said goodnight to her, and she died in her sleep early in the morning.

This also happened with one of my friends- I had a gut feeling he would die in a car crash. A few months ago, he was hit by a car and passed away.

I´ve also had some of these feelings with relationships when I knew they were going to end, etc.

Has anyone else experienced stuff like this?

Posts in topic

bruhmoment
To be honest, I had a weird feeling kobe would die young and I sense it in my brother too


MadisonRae
»
zombie
Thank you for the condolences- much appreciated, as well as for the offer to listen and support. I really do appreciate it. The deaths have allowed for me to look at life in a different outlook.
If you don´t mind me asking- your premonitions, did they play out as you thought or close to it? Or, was it something that you pretty much wrote off?
The Mercury sextile Pluto is pretty much right on. This is where some of my premonitions/thoughts come into play- especially with uncovering the truth about a matter. For example, I can pretty much gauge with friendships where it is going/if it´ll last, even as a 30 something year old woman. Also, this tends to go for relationships as well, but much deeper.



Astro-Seek.com
System message: Post has been written by user zombie, who already deleted profile on this website:
=====

First and foremost, I´m sorry for your losses. Both of them.

If you ever need someone to talk to, I´m here. I can´t relate to the death of someone close to me, but I am more then willing to listen to you and support you in anyway I can. :)
I also get strong intuition and gut feelings. I´ve also had premonitions. We are both cancer suns...water signs have strong intuition so it´s not surprising. You´re Neptune sextile Pluto aspect would imply you are highly spiritual and you also have spiritual awareness.
Your Mercury sextile Pluto is also important here.
"Mercury sextile Pluto natal makes you a deep thinker on serious subjects. Your mind has a probing nature that allows your powerful intuition to uncover the truth about a matter. This psychic ability combines with excellent planning and organizational abilities to make you the perfect researcher."


MadisonRae
»
AmberMoon
I will have to research more into the connection of the Neptune/Jupiter/Moon connections that allows for the intuition.
I would love to know the why-- especially with what I experienced in the past with previous intuitions.


AmberMoon
»
MadisonRae
With harmonious I of course don´t mean the experience you describe.
I mean technically the connections between the planets and positions. Fact that the these things connect, enables you to intuit things.
And if you can as you lay out, the next question becomes why. What is the purpose of this ability to you in this existence.


MadisonRae
»
AmberMoon
To be honest, I do not know whether or not I am seeing anything being harmoniously connecting at this moment. If anything, I would say things are reverting backwards regarding aspects in life. If things are to be harmoniously connecting, my intuition is not for a long while. Would there be anything in my house to reflect this as this is where some of the most recent issues-- mostly love and marriage?
For example, I´ve been in the same house/same location for quite some time. Although I am not necessarily looking for a change, I have a feeling this time next year, I won´t be living where I am, or if I am, it won´t be full-time. I don´t think I have felt this, ever. I am not sure if there is anything in my chart that can indicate this, but its a feeling something may be moving.


AmberMoon
»
MadisonRae
Well, I´m putting premonition in the realms of Neptune.
Jupiter amplifying this.
Moon is intuitive. Its sign being on your ascendant.
All these things are harmoniously connecting.
Can you also see this now?



Astro-Seek.com
System message: Post has been written by user aquasunpimoon, who already deleted profile on this website:
=====

hello,i am not good at western astrology but i am not sure why have these gut feeling/intuitions of things happening before the things happen.I never bothered to find out as i mostly ignore my intuitions but when i pay attention to it i see/ sense many things before it happens.I dont know what exact placements give these ability to people.As we see it everyone is gifted with intuitions,some more and some less intense.


MadisonRae
»
AmberMoon
Can you explain this just a bit more, please?


AmberMoon
I don´t know, maybe Jupiter in Pisces trining your Asc in Cancer and sextiling your Moon?


Victor_Valiant_
Very interesting topic, am fascinated by the info given here. cheers


Moon_Queen
Yes, it is more likely related to Saturn in conjuction to Vertex.
My sister in law have the same experiences and the same Vx-Saturn



Moon calendar
Moon in

Gemini
Show calendar
»
Seek users born on
Seek users by nickname