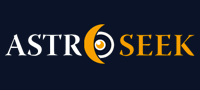 Astro-Seek.com Seek and meet people born on the same date as you ...
Jupiter in Pisces coming soon - Discussions, questions
---
Jupiter in Pisces coming soon
April 27, 2021 at 07:10 (UT/GMT)

NSM
Jupiter in Pisces coming soon
Question for the astrologists:

The Jupiter will enter Pisces in May for about 2 months or so

1. Is this going to be a "general rehearsal" of how things will be in 2022?

2. Apart from Natal planets does it affects also the progressive ones for these months? For example i have my progressed Sun in 2 (or 3?whatever) in Pisces. Does it affect me?

3. Neptune in Pisces also... How will affect this transit?? A continuous unfulfilling dream? I always maybe misinterpret Neptune or I am correct?
NSM

Posts in topic

NSM
»
nutelina
xaxaxa


nutelina
»
NSM
Don´t be so dramatic

Just be careful is all I´m saying.
Good to hear you are having fun with your son. My daugthers are Capricorn and Aries. Capricorn one is Cancer rising like you haha. Sun in 7th house. But her moon is opposite to yours.
Just here to protect





NSM
»
Rosincvist
Great !thank you Rosincvist
it will be like i am taking drugs!! xaxxaxa


let´s see


Rosincvist
The Thema Mundi chart suggests that

is in rulership in

, as modern Astrology has established that

is the ruler of

that means two rulers to the sign that relates to the paranormal;

in the

y sign like right now! could be the tipping point to paranormal psychical reality!


NSM
»
nutelina
Hi Nutelina
i am sure you understand that i also made humor to you ...
and i know that when you talk seriously you talk seriously. Truly i did not mean to offend you.
i know you like to make fun.. and i enjoy it
(my son is Aries also... he is teasing everyone)
back to the "shots"
i understand your concern and i know that surely there is smt behind all this.
my mother did it also.
i feel like a sheep following other sheeps....hoping not to end in a "plate"
well if you do not hear from me you will understand that my Uranus in 4th house in Libra meant sudden death at home.... xaxaxaxa


nutelina
»
NSM
If you would know me personally I am rather serious so much so that I chose to lighten up things. Hence the funny comments. Thanks.
My dad got vaccinated twice I believe but he did not get any extra privileges. He took the Sputnik Vaccine, he didn´t want any other he said.
The vaccine is not a vaccine, not approved as a vaccine and it is experimental! It is approved under emergency authorization. There´s no way they could grant you freedom of movement under experimental conditions. Because they don´t know what the outcome is. They are just empty promises. You take 100% of the risk. Do as you wish but I´d seriously advise you to look deep into this and way the risks. It´s your health.


NSM
»
nutelina
Hi Nutelina
Seriously speaking (and i know that is hard for you to speak seriously .. you little Aries teasing creature


) I am not doing it with pleasure...
i can not do otherwise. i need to travel professionally etc . can not do it without relevant certificate in the future... (i think.. for the time being)
somehow there is a huge pushing to do it
i can not think however that billions of people will have a tale in 10 years time....
dead end
grr grr grr
NSM


nutelina
»
NSM
It´s not a vaccine but gene therapy. It will tell your cells to do something...

Not sure if you are really taking it...


Zephyrin
Pisces is medicine and healing. Its coming to Jupiter will be good, at least pros are more than cons. There may be good news about coronavirus. We all may relieve after all that turmoil about health.
Neptune in Pisces has still continued to fuck up our lives and psychology but it was also an illumination and opportunity to show up for artists. Maybe 2012 was not the apocalypse but nothing has been usual since that year. Perhaps Neptune supports curative effect of Jupiter in Pisces this time.


NSM
»
JayJayAstrology
Thank u jay jay for the great analysis
As always you are serious and "concrete"
Indeed i feel different
Surely letting go of material
Surely starting to pumper myself a bit... yes expanding.. interesting about astrology.. life couching etc
Wonder about nand hopeext year with jupiter on my 10th. I guess my career will get even better...


NSM
»
nutelina



F..ck i willdo the vaccine end of month...
If smt happen u will know who to blame.. neptune

Nutelina you are one of a kind


nutelina
Yep, Corona Virus will spread. They will say everything is going to be OK but that´s a lie (Neptune).
>Apart from Natal planets does it affects also the progressive ones for these months? For example i have my progressed Sun in 2 (or 3?whatever) in Pisces. Does it affect me?
Yes you will be pressured in taking a Covid jab and this will not turn out good if you with the flow (Pisces).

Don´t listen to me Jay Jay is far more advanced.



JayJayAstrology
These are not easy questions to answer, as you will respond to these influences differently than others. I´ll look at your chart with transits and progressions for you.
Pisces is on your MC - and Neptune is 1 degree applying to it. I think you ought to be feeling this - or will feel it. It was on your natal Moon in Pisces for quite a while recently. Did you not feel it? Sometimes we don´t. I had TR Uranus on my Venus for a long time recently, and I knew something was going on but I couldn´t put my finger on it. Neptune is illusive anyway.
You could feel more spiritual, more creative, imaginative, inspired - or you could feel like letting go of material things and thoughts and emotions that hinder your progress. Pisces and Neptune could have a "letting go" effect.
9th house is expansive. It is about learning new things and assimilating them. With SP in 9th - you could be expanding your Sun - self-knowledge - reinventing yourself through extending yourself into new areas - playing roles you´ve not played before - experimenting. You could be letting go of an old identity and able to truly have fun with trying on new identities.
The Sun rules your SN - so - that´s what you are here to do anyway - to let go of parts of your identity that no longer serves you - having to do with the way you think and connect with others - maybe the way you talk or communicate. It probably has something to do with feeling Responsible for other people. With SP Sun in Pisces, 9th house - you can drop all this over-responsibility and start to pay much more attention to yourself - your own development and goals.
That´s my take.
_______________________________________________________________
My website:
http://thesoulmustsing.weebly.com
- I do western astrology readings, dream interpretation, and mind-body healing by a donation of your choice - and classes at reasonable rates. Sign up for my newsletter!



Moon calendar
Moon in

Leo
Show calendar
»
Seek users born on
Seek users by nickname