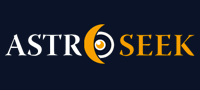 Astro-Seek.com Seek and meet people born on the same date as you ...
Career / Job Insight - Discussions, questions
---
Career / Job Insight
April 26, 2021 at 07:42 (UT/GMT)

Marcel1459
Career / Job Insight
Hello There,

Can anyone please give me some reliable insight about my career and job,

I feel very dissatisfied with my job [CEO / owner of a small company in the industrial domain] and doesn´t seem to fit my personality at all...

I am looking for something stable, less stressful and minimum to no contact with customers.

I have social anxiety and prefer to work alone (behind the scene).

I really feel depressed, so any help would be appreciated...

Posts in topic

viv
hi L5 ouzk
yes, I totally get why you would prefer to work alone. The Mars conjunct Chiron 11th for a start suggests you like to do things your own way. You will only work for a boss who gives you total autonomy within your own skill-set and you won´t tolerate employees fumbling around well either.
With Venus on MC and Sun Taurus trining that uber technically creative stellium in the 5th in Capricorn plus the precision of a Virgo rising I would say you could be a bit of a technical genius. For instance I ould see you making parts for musical instruments or designing circuitry for audio equipment or maybe medical equipment or even the patenting of pharmiceuticals...?? In any case the closeness of Mercury and Venus at the MC in your career sector suggest music first of all and also a desire to contribute to healing in some way. You could write technical manuals too but preferably in mathematical or musical notation.
You want to communicate but not directly, on stage in words, nor as you say in dealing with customers, suppliers etc.The Pluto in the every day communications area of the third house opposing your Sun in the ninth also underlines this.Its like you have to express something big, not deal in chit chat.
I do not know what work experience you have but it would be better to be able to concentrate it in your genius zone which I see as being in the area of research and design and let others deal with financial operations, customers etc. It´s not that you don´t see what´s needed, I think you probably do, but you don´t have the managerial mindset to implement what you see the potential for.
If you could work in the Research and Development section of a big company or for a University where people would admire your genius and leave you alone most of the time, you would be happier than literally being alone in your own business..socially anxious doesn´t mean anti social as you know.
The good news is that while Pluto is still pushing you around in Capricorn in your creativity sector for a while longer, Saturn which may have made you feel oppressed and depressed has moved on and transiting Uranus (of those liberating ideas) is finding room to light up your thinking.Yes, there´s pressure from transiting Saturn to give form to whatever you do next but in general things should lighten up.
Let me know if any of this was on track. Best to you VIV


JayJayAstrology
Hi L5oukz!
Yes, Virgo rising people do have trouble feeling comfortable being center-stage. Your Scorpio IC also can make a person less socially comfortable. So, I understand. However, with Saturn in Capricorn in the 5th - and Virgo - both earth signs - you do like to work, and you like to be a leader, but not if that includes dealing with so many people.
It´s really kind of a conflict for you - a theme. Your Moon in Leo would make you want to engage with people and be center stage while it is in the 12th house, where you also seek solitude.
You are very aware of how others impact you - your focus is there.
Your past life is connected with being responsible for others, serving others, so it pushes you to be there helping or serving others - and then Saturn in Capricorn (again) is you identifying with being a leader and of service to others - and so, the movement forward for you is to release feeling so responsible for others - to find some peace and relief from the pressure of that - while being a leader at the same time.
Sun in Taurus - another earth sign - is also a hard-worker. You clearly want to work and keep busy with all this earth. With your planets in the social sphere and 10th-11th house - career houses - your social-work life is highlighted. It is important. Your chart ruler and ruler of the South Node (past life) is Mercury - and it´s in the 10th in Gemini. Venus, the ruler of your 10th house of career - is also in the 10th, along with Jupiter - emphasizing the 10th.
Pluto in Scorpio is in the 3rd - Mercury´s natural house. This Mercury-Gemini-3rd emphasis, does make me think that at the heart of your difficulty is the way you think about who you are in relationship - even boss-customer or boss-employee relationships. There is some work for you to do in this department. It is this that you are here to evolve over time. You do see yourself as a boss or leader - and it may actually be who you are - but the way you do it is what needs tweaking. You are too focused on how people effect you - and you are very sensitive - too sensitive. So this is a challenge.
In the meantime, to answer your question further, Sun in Taurus in the 9th tells me there are some energies that are in conflict. Taurus loves routine and mundane work while the 9th house is quite expansive and hates routine and mundane work. These two energies are opposite in nature. So, you need to learn to balance and work with these two energies. Taurus will like it simple, easy, peaceful while working and learning and growing - even if Taurus likes to keep busy - in the 9th - it also needs to learn and grow and expand. Maybe this isn´t a problem for you. Taurus has a mind of its own and tends to do things the way it wants to do things. It has its own methods.
Taurus can be a musician. It is definitely associated with music. It is also known to love nature - gardening - farming - doing anything associated with nature. With Venus, Mercury and Jupiter in Gemini, I wonder if you like to write, teach or lecture. Maybe you like languages. You might like to be in the travel industry with Sun in 9th - or an educator. Venus rules the arts and Moon in Leo in the 12th will be very creative and perhaps more spiritually-oriented. You will like solitude with your Moon there.
Are you drawn to the arts? This is what I see in your chart - something creative - especially working with words, writing, teaching, communicating - but it could be anything creative. I think if you can let go of your drive to feel responsible for others, you may find that you can relax and let your creative juices flow. Even if you don´t do something creative for money, you definitely need to do something creative for yourself.
This is not a complete reading, but I´ve tried to answer your questions.
_______________________________________________________________
My website:
http://thesoulmustsing.weebly.com
- I do western astrology readings, dream interpretation, and mind-body healing by a donation of your choice - and classes at reasonable rates. Sign up for my newsletter!



Moon calendar
Moon in

Libra
Show calendar
»
Seek users born on
Seek users by nickname