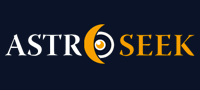 Astro-Seek.com Seek and meet people born on the same date as you ...
Mental illness - Discussions, questions
---
Mental illness
February 19, 2021 at 16:18 (UT/GMT)

cappysuncancermoon
Mental illness
Can anyone point out any potential mental illness in this chart thank you

Picture attachments are visible to registered users only. (
Log in
)

Posts in topic
February 23, 2021 at 19:33

Tau77
This is a natal +transit chart, it is impossible to judge by this chart, the aspects are irrelevant.

February 23, 2021 at 00:23

Heylel Ben-Shachar
»
cappysuncancermoon
I could see shortly after looking at the chart ― that it´s around my birth; indeed 10 days before. While your configuration\houses ― is almost the opposite of mine ― the Moon is in a similar situation. I realized that my ADHD ― is probably because of Moon(attention) - being at the DC(the external world); for instance - while many people can - I can´t not hear when someone calls me, my attention is always there; + Conjunct North-Node(similar to Uranus in nature, like my conjunction(erratic changes). Also - I think that this(my Uranus; don´t know if yours) Conjunction ― is responsible for virtually not having a subconscious; everything surfaces from the subconscious through Uranus(consciousness); and I guess vice-versa.
Also - Moon isn´t secure in it´s proper place \ 4th ― but depends on the external world for that, which isn´t steady\secure etc.
Sun in 18th degree ― (by Nikola Stojanovic´ - degree-theory) ― 18th degree is "only bad news"; it´s also Virgo degree ― seeing problems in everything.
Interesting ― I pretty much also have Bi-Polar. And maybe had Anxiety, before everything I went through in life. And my body kinda develops anxious unrest, without necessarily that I´ll believe in it, if you know what I mean. :-J
Feel free to PM me; there can be alot to talk about.

February 20, 2021 at 16:52

cappysuncancermoon
Thanks so much for your replies. This chart is that of a person suffering Bi polar, anxiety, adhd

February 20, 2021 at 10:50

Moon_Queen
As far as I understand mental illnesses, apart from ones caused by physical damages of CNS, mineral insufficiency or else, are mostly caused by "inner civil war" between our inner entities.
Astrology can only show the potential for what kind of "inner war" could happen. This is, of course not inevitable, because outcome largely depends on environment and circumstances, person is living under.
Heliocentric chart
In your case, when I analyze your Heliocentric chart that shows your core inner structure, you have a potential for this "inner war" between your Emotions and your need to develop trust toward someone, meaning that you could suffer greatly when betrayed by someone close and that betrail might happen the way the other person does not fit your understanding of what is right and correct.
This comes from square showed in Heliocentric chart, between Cancer Moon that stand for very stable and healthy emotional body associated with Cancer Venus, that is giving you ability to feel you emotions vividly throughout your senses and skin, so, when your emotions arise, you probably get goosebumps - you experience other forms of synesthesia, so your emotions are not declarative but very real for you. On the other side, Jupiter and Saturn in Libra is making you constantly wanting to bring order and justice to your friendships and if you want to trust your friends, coworkers, partners they have to completely meet your standards of what is right and wrong.
Since this is often not the case, because everyone is the Universe for himself, you cringe all the time and because of this square, your emotions get punched first.
Geocentric chart
Now, when I get back to Geocentric chart, that shows how all this applies to your life on Earth, Cancer Moon in conjunction to NN in 7th house magnifies that emotional reactions to matters related to trust in partnerships and friendships, and NN is making emotional stabilization related to that field (friendships) your life task at the same time.
1st house Capricorn Sun is making you very rational, self-centered and bit stubborn (stiff) in your point of view to everything. Being in conjuction to SN, this is something you have to overcome completely to balance out your emotions, since Sun and Moon are in direct opposition.
So there is a predisposition for depression, anxiousness, aggression (Moon square Mars) and all emotionally based illnesses, but there is also a clear way to avoid them throughout respecting and releasing your emotions fully....
Draconic chart
Draconic chart, that shows what is your soul (emotions) pick for soul evolution, that you always get back to, shows 3rd house draconic Pisces Moon sextile natal 1st house Cap Sun and square natal 12th house Sag Neptune meaning that no matter what you do, you´ll always slightly slip to thoughts about yourself and dream about universal justice and actually injustice because of this drac. Moon square Sag Neptune. This is something that will provoke you to grow and you should not resist that but rather use it as initial program for you emotional development (as your natal NN life task). Draconic Moon in natal 3rd house Pisces will also use your very diffuse ability to think and express as a main tool for evolution.

February 19, 2021 at 20:02

goldenlion32
You can probably say everyone has the potential to experience "Mental Illness" according the DSMV simply because we´re conditioned society to believe every thought and emotion is subjective to some type of criteria in this book.
We don´t have much literature that tells you what is healthy in society.

It just depends on the events, conditioning of family, culture, religion/spiritual, education, peers (Friends/Co-workers), and what society in that particular geographical area consider abnormal or normal behavior within a group.
You can see in 2020-2021 where people are exposing their children to protests, getting killed, and abused because people are not responsible for their mental health. An so sure in events, the anger, bitterness, rage, and the violence comes out and pushes people to the the darker side of their psyche in survival situations.
Mental Illness is created through addiction/alcoholism, child abuse, domestic violence, traumatic sexual violence, financial abuse, and emotional and verbal abuse in the co-vert (Introversion) and Overt (Extroversion).

February 19, 2021 at 19:35

Jay Jay
I stay away from things like this. We can not know if someone will have a mental illness. We cannot predict it. If a person has an illness, then we have something to talk about - but - if they don´t, why even wonder if there will be one?
_______________________________________________________________
My website:
http://thesoulmustsing.weebly.com
- I do western astrology readings, dream interpretation, and mind-body healing by a donation of your choice - and classes at reasonable rates. Sign up for my newsletter!

February 19, 2021 at 18:35

Vyri
Depositor of Mercury is Uranus in 12th house, bouts of depression-panic attacks, situations relating to Uranus and Neptune´s concerns. Individual is their own worst critic. Mars in detriment Libra conj. near exalted Saturn in Libra in higher mindful 9th house. Decisions made are doubted in the extreme.

February 19, 2021 at 17:38

Psyle
In the natal chart : Lilith conjunct the 12th house cusp denotes a possibility of mental illness due to a hypersensitivity (fire sign Lilith) to the collective unconscious (12th house). In fact such a sensitivity can become either luminous (higher intuition) or dark (mental disorders). Such a placement is asking for grounding (6th house) in daily life in order to create a proper protection from occult dangers (12th house).
Now what´s happening in the transit chart : this dangerous natal Lilith is being activated by life´s external karmic events (transiting south node).
Here a second transit is adding even more pressure (all the way to actual manifestation) : an external crisis (transiting Pluto) unleashing hidden karmic memories (natal South Node). This means that the past lives memories of mental disorders are resurfacing and it´s affecting the person´s core identity (1st house).
Besides, Scorpio Jupiter the natal 12th house ruler, is being squared by transiting Saturn and Pluto. And this 12th house ruler isn´t that strong natally.



Moon calendar
Moon in

Libra
Show calendar
»
Seek users born on
Seek users by nickname