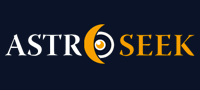 Astro-Seek.com Seek and meet people born on the same date as you ...
Need some help and hope! - Discussions, questions
---
Need some help and hope!
November 21, 2018 at 05:03 (UT/GMT)

Melowens
Need some help and hope!
I've been very interested in learning how to interpret my natal chart and how transits have been effecting me. It seems the more I learn the more confused I get. This year has been really challenging in terms of finances, family relationships and total lack of romances. I'm hoping some kind souls could read my chart and help translate what has been going on and if there's some relief in my (near) future! Thank you in advance, this community is wonderful!

Posts in topic
November 23, 2018 at 12:47

RainMan22
Hello. A Kabbalistic Tree of Life. Last year, things turned around. Now you have mostly female numbers. This year - sacrifice. 2019 - the truth comes. 2020 - You should be very careful. Until the end of 2020 - password - caution. This is the sum of the 3 heaviest planets Pluto, Neptune, and Uranus.
When I experienced it (your year 2020) - a traffic accident.


November 22, 2018 at 17:43

Astro-Seek.com
»
Melowens
System message: Post has been written by user Naks, who already deleted profile on this website:
=====

You are welcome!

I hate to bring bad news, but starting on 22 march you will have saturn square pluto (by now you should hate saturn btw), a challenging aspect, you need to work extra hard, rationing and cutting back on luxury. You might expect challenges or roadblocks ahead of you. You need to let things go, you have to change your life, relations, work or anything, you have to because otherwise life will become very difficult
Pluto square pluto (lasts 6 years). You will be forced to change, you might face challenging events or something drastic to make you realize that a change is needed. A lot of these changes can be unpleasant, you can fond of doing things in old ways, but that doesnt work anymore, pluto wants to hammer that fact down. People around you might want to resist the change/s from occuring and you can face signifficant power struggles.
Both saturn and pluto transits are located in 6th house, which is related to job, health, body. The times are going to difficult, but please take care of your health, physical and mental because the stress can be harmful.
I am sorry, it looks like the struggle will continue for a while. I am checking if there will be benefic transits occuring for you in future.
EDIT: By 22 december, 2024 there are wont be tough aspects, unless you include neptune square neptune; disappointment how things are and midlife crisis
neptune square venus; low self esteem because of appearance even when its not true, one might have a low opinion of itself.

November 22, 2018 at 17:25

Melowens
»
Naks
Thank you so much Naks! Are there any transits before March that I should watch out for, hard or easy? I'm really hopeful for something beneficial but if there's a hard aspect, even a quick one, coming up I'd like to brace myself for it. My mother's health & parent's marriage have also been a great deal of stress this year. Thanks again, I really appreciate it!

November 22, 2018 at 17:21

Melowens
»
kaali9
Thank you for responding! Are there any transits coming up that might bring some relief?

November 22, 2018 at 00:48

ShriSaiganeshE-jyotish
hope find insightful and helpful, adapt and share salient pointwise feedbacks :
past 3yrs sat transit sag 5th seeking change, but stuck, negating employment;
sat coming 2.5yrs transit sun-mer cap 6th, health-employment under stress;
sat transit 12th from moon, coming 7.5yrs under emotional stress to care;
observe fast sat evenings taking milk-fruits or as per custom;
sun-mars cap 6th, mathematical, literary-oratory-lawyerly-orthopedic aptitudes;
ambitious and hardworking; good at event management;
ketu separative SNode now 1.5yr transit moon-mars-ketu acq 7th for relationship;
pain-injury-surgery legs-sciatica-heart-lungs-abdominals, inflammations thereof;
aries-mars 10th inimical for leo asc, career-recognition under stress-delay;
inimical mars over acq 7th, marriage-vocation under stress-delay;
moon-mars acq volatile emotions-finances-relationships; ketu separative;
prayers to Christ, offer red flowers at the alter sat mornings;
moon acq, the reformist, scientific thinking; moon-mars-ketu acq,
aptitudes for space technology/submarines/gas cutting, neuro surgery perhaps;
moon-mars-rahu NNode opp, rise-fall in life, health and relationships;
prayers for welfare of ancestors, observe fast No-moon evenings,
observe death anniversaries religiously; wear brown hessonite over pendant;
jup year ahead transit own sag-venus 5th, promoting
luck-edu-romance-children-position-arts-physics-electronics etc,
venus lord 9th for luck from moon; placed 11th from moon;
wear 0.25 carat diamond over platinum pendant touching heart;
jup sag trine aries 10th fo career; trine leo asc for well-being and health;
prayers to saint of your faith, offer yellow flowers fri evenings;
jup-sat elevated libra 3rd good for initiative, and for advisory-trainer roles,
law-justice-economics and research thereof etc;
jup aspect aries 9th protective of luck-edu-travels;
jup lord 5/9 for luck;
may wear yellow sapphire over pendant touching heart;
all planets between ketu-rahu practically,
ketu transits over planets
causing detachments and pain-injury-surgery, the coming 10.5 yrs;
while rahu transits over planets clouding things the past 10.5yrs in cycles;
natal rahu leo asc, proud and dazzling personality with foreign inclinations;
do promptly ack and care share-discuss ground feedbacks, how true-untrue etc
traits-talents-health-events-trends-prospects etc etc
hope jup now transit own sag 5th for luck helps, sat having moved out;
while care for separative ketu transit natal moon-mars-ketu acq 7th
and transit other planets the coming 10.5yrs,
wishing luck with jupiter,
kshantaram


November 21, 2018 at 21:34

Astro-Seek.com
»
Melowens
System message: Post has been written by user Naks, who already deleted profile on this website:
=====

Yes seeing your transit chart, you indeed did have saturn square saturn starting in february, but to your luck after march your jupiter went square saturn. And since then those two transit have been just laying around. Next year march they will leave your chart. Until then try to stay strong, because things will improve eventually and you will be out of the woods.

November 21, 2018 at 20:05

kaali9
Hi Melowens, as i see you have transiting Saturn over your Sun and nataly already have a square between Sun and Saturn so basically it´s Saturn square Saturn natal-transit aspect and it´s not an easy one. Transiting Pluto is also in an applying square to your natal Pluto.

November 21, 2018 at 10:24

Melowens
»
Naks
Thank you for responding! I can't say it difinitively started in February, but it's consistently gotten more intense since then.


November 21, 2018 at 08:34

Astro-Seek.com
System message: Post has been written by user Naks, who already deleted profile on this website:
=====

Did all of this start in February?



Moon calendar
Moon in

Virgo
Show calendar
»
Seek users born on
Seek users by nickname