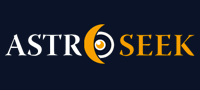 Astro-Seek.com Seek and meet people born on the same date as you ...
would like to know what career do you see? - Discussions, questions
---
would like to know what career do you see?
January 19, 2021 at 00:58 (UT/GMT)

myguess21
would like to know what career do you see?

Posts in topic
January 23, 2021 at 16:11

myguess21
»
Dev11
Thanks! Last year she was thinking the surgeon and or internal medicine. Now she is thinking dentist.

January 23, 2021 at 03:40

Dev11
»
myguess21
Depending on whether you use Placidus or Porphyry houses, her 10h placements could be more focused in the 11h. What part of the medical field is she interested in? The Libra placements, especially if they end up in the 11h, might suggest she would be best suited in a different aspect of healthcare if she´s struggling too much with medicine. I see emphasis in Libra, Leo, and Aries. It looks very artistic and creative, but also very social. Depending on the reason she wants to go into the medical field, she might find more fulfillment/success in a different aspect of healthcare. There are a lot of ways to bring healing to people after all. She might thrive in a social leadership type of position.

January 23, 2021 at 00:33

myguess21
»
JayJayAstrology
Thank you so much! She wants go in Medicine field however, she can't score and losing hope thus asked here, so I can guide her bit. Do not want her to stop what she is doing until she understand. Again, thanks a lot!!

January 22, 2021 at 09:23

JayJayAstrology
This is an interesting chart.
This young woman comes from a past life where she spent a lot of time alone. She may have been shunned or judged and felt very much alone in the world. We all have a big wound, and her big wound was caused by her relationships. Whatever difficulties she has had with relationships has caused her to doubt who she is and her right to have a special life of her own. To me, it looks like the tendency toward being dependent in some ways have been brought forward from the past life into this one.
Her way forward is to be of service to others and find peace and a self-identity in giving of herself. Being of service is one way to develop oneself and gain confidence in have good relationships. Her Aries Moon says that she is to work at setting good boundaries with people - at being independent and to establish good boundaries. An Aries Moon can be someone who will fight for her rights and stand up for herself. That´s good.
She has Sun, Mars Mercury and Jupiter in Libra in the 10th house - so she will actually be a very good manager of people - I would think. This is one possibility for her. She could work as a manager or HR person in any number of industries. However, with Uranus on the IC, I´d say she will likely love to travel. She is a bit antsy and likes to move, so she won´t like being behind a desk all day. She needs to physically move. So I think she might enjoy positions in the travel industry.
Another possibility is an artistic career. She is quite imaginative and creative. She has Pisces IC, South Node in 12th, Moon in 5th and Venus in Leo - all very creative signatures. She could do well in any of the arts - but I´m guessing she has a talent in art and writing.
With a Virgo MC - she could enjoy the sciences - writing, research, analysis, organizing, detail-oriented work. Mercury is in Libra - so again, it feels managerial - but - it simply could be artistic. Libra is THE ARTIST. She may enjoy work in any job where she can create beautiful things.
She can be a bit shy or cautious in relationships with the Scorpio rising - but as she grows and learns, she will gain confidence in herself and hopefully blossom while being of service. She has a good heart, cares about people, has compassion - and maybe even a natural understanding of psychology. That could also be a possibility.
She is here to explore and develop herself, to gain confidence, to expand her own vision of herself though becoming more independent and setting boundaries with others. She needs her space to become her own person.
Some charts strongly suggest one career, while other charts suggest there are a number of possibilities. I think here, there are a number of ways she can go that will fulfill her need to develop confidence and work at relationships. But I do feel that she will truly enjoy work that has her traveling and changing environments. She will really like that. Ultimately though, she might like to write, research, teach and help people through writing or communicating something that truly interests her - and - any other creative talent she may develop.
_______________________________________________________________
My website:
http://thesoulmustsing.weebly.com
- I do western astrology readings, dream interpretation, and mind-body healing by a donation of your choice - and classes at reasonable rates. Sign up for my newsletter!

January 20, 2021 at 22:46

JayJayAstrology
»
myguess21
I really need more information. If you don´t mind PM me with her birth details so I can pull up a chart with aspects. I need to know how old she is s- giving me her birth info will tell me that. Is there a particular problem that concerns you?

January 20, 2021 at 22:01

myguess21
»
Moon_Queen
Thank you!

January 20, 2021 at 21:57

myguess21
»
JayJayAstrology
Hello! This is my daughter's chart. I do not know astrology much. I tried to learn last year and still going through some videos and stuff. I would appreciate if you can provide some details regarding her chart.
Thanks!


January 19, 2021 at 14:10

Astro-Seek.com
System message: Post has been written by user Moon_Queen, who already deleted profile on this website:
=====

I see some public engagement related to legal stuff, courts, lawyers, law, diplomacy, justice and on...
DC Fortuna and 10th house Libra stellium is all about diplomacy and justice...

January 19, 2021 at 13:45

JayJayAstrology
This is not your chart? Would be nice to see more aspects when considering your question.



Moon calendar
Moon in

Libra
Show calendar
»
Seek users born on
Seek users by nickname