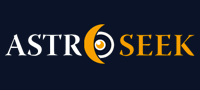 Astro-Seek.com Seek and meet people born on the same date as you ...
Astrology Forum, Astro Astrology Chart Discussions
---
RAW
- User's posts in the forum
Jul 21, 2019 - 21:51

RAW
»
Test23
hi TEST
im a Male but In my progressed chart (my inner self)
My sun(Consciousness) has entered Sag since my last birthday in November and its at 1 degree today
My moon(subconscious) has been in Libra for the past 2 years and is in its last degree of this energy,
so I definitely feel the scorpio moon energy more now, and its more emotional,and totally strategic in every thing it does because its sensitive to its world and still has strong desires lurking wanting to be manifested.
Reply to your question,
When i feel attracted to someone I feel like i have to act on a move to get a mutual like.
I don´t try to talk to hers very often at all, i don´t like to do that, but when i do i want her to remember me after it.
For being quiet, its mostly a scorpio behavior and since the moon is who you are on the inside and Sun in Sag( awareness)is the next sign He or She most likely knows they are being quiet, probably lost in their own waters trying to decipher emotions.
I don´t get jealous of the one I love because Sagittarius is enlightenment but i admit i do feel it. I could definitely hide it or speak it out bluntly for both of us to know.
Without appearances and looks here, someone who seems calm on the inside or calm and with sensitive emotions attracts me. A strong moon/venus energy
"Desires emotions good or bad masked into enlightening bigger picture scenarios"is the phrase

Jul 16, 2019 - 03:47

RAW
»
ARnG
Well i would think this already happened long ago and definitely venus in taurus would make sense

Jul 2, 2019 - 22:38

RAW
»
Avalon1
I mean for me i didn´t think about this but its very true, we have limited participation. I heard somewhere though that saturn does great in the 7th house.

May 30, 2019 - 02:06

RAW
»
paprikasegg
I used to listen to binaural beats for like 3 months before I stopped, after i stopped i was remembering my dreams from the nights and before i knew it i realized i been dreaming almost every night which has never happened before or at least just remembering that I dreamed has never really happened before. idk if it helped something in me get to a desirable spot for me to dream and remember in detail almost everything that happened but it has to be something up with that.
Could you explain what your astral projection work is, I´m interested in knowing, because as you said when you feel lighter and in a floaty sort of state, when i Lucid dreamed like last week, thats exactly how i would describe the lucid dream, buzzing electricity feeling, with super vividness and perceiving everything, weightless.
Ive felt like that some days in my life after some breathing meditations too but it totally reminds me of how i feel in the astral plane. Usually tho i can´t really be aware enough in my dream that i choose to do that or not and or have the ability to change scenery or situations, but i am conscious enough in the astral, dream state that something in there might´ve reminded me of something else from another dream and inside the dream i have that feeling very developed of realizing anything, but lucid dreaming is something rare for me and i feel as if I´m making progress to getting in that state more often.

May 28, 2019 - 04:56

RAW
»
fishscales
I totally get you about how we are unconscious after death like in the dream state, to me that sounds kinda scary because i really wanna be aware from here till there and to the back anytime i might come back or not. I never seen lucid dreaming in that way of getting conscious awareness in this life before and for after death.
Ive began trying to meditate like half ways during last year until when i got to like October November then i learned breathing techniques and i felt like my conscious awareness tripled and multiplied and i was just perceiving this life and my actions to whomever and whatever and that was just my 1st time doing a breathing meditation, but that was just for the 1st time and because of that for a while i tried to "chase" that feeling of nothing but perceiving then by like January to February this year i completely lost chasing that "feeling" and stopped doing breathing exercises and since then i just "try" i guess to stay aware of everything i do and to breath and when I´m alone i just try to stay in peace, i could be doing anything and i could feel peaceful if i chose too and thats all i really consider meditating nowadays, i don´t know if i might be lacking but if i knew it could get better id go for it and do need another form of meditation or breathing exercise if it closes me in to more conscious awareness of the on going realm thats unseen.
What kind of stuff do you do to close you in , i basically feel like the more i stay aware of my dreams i guess the easier it is for me to slip back in there.

May 27, 2019 - 22:43

RAW
»
MaryJos
Hey Mary
As some other person said here , the astro is the dream world even if you don´t realize it yet but i want to ask do you believe in crystals , do you have any by where you sleep and also If you´d like you should focus on dream as soon as waking as sometimes we realize what our fears or our loves are and as you said dreams are something from the unconcious levels and i believe we should make it conscious.

May 27, 2019 - 22:36

RAW
»
fishscales
Thats good in my opinion that we remember our dreams, I\´ve had a streak since like November last year of dreaming vividly and sometimes propheticly and sometimes my dreams were defenitly out of this world. One time in January in my dream I was in space floating near a red planet and i was having sleep paralysis so as much as it was fun floating in nothing I had a strong feeling inside my dream that what am i still doing here floating. I\´ve been able to recall all my dreams and write down paragraphs in detail about them , anytime i fall asleep i dream so i kinda look forward to sleeping, but the reason i remember my dreams is because as soon as i wake up i lay there and think back to all the places i visited in my dream and i don\´t start to think about my reality until i fully remember all the way to whee i started and then i write it down , draw it, or type it out whichever fastest at the moment. Lucid Dreaming is something I want to fully achieve, recently in the past month i had 1 experience and for me thats really good, i didn\´t wake up as you did because before i had that experience i had dreams where when i woke up the point of the dream was to not have fear of the situations that were happening so i developed a strong sense in real life of having no fear and then the next day bam! i realized i was fully awake in my dream, i left the scene i was at and made my out the building i was in to look for anything that would help me and just a lil bit more into the dream it became less manual and more automatic if you get me, but still till today I am trying to wake up again because its so fun and maybe could help us in real life if we don\´t be afraid. As i believe we will go straight to the Astros after this reality.

Mar 16, 2019 - 16:09

RAW
»
Astro-Seek.com
natal moon conjunct uranus in aquarius, idk if that alien.

Feb 3, 2019 - 08:58

RAW
»
martinabarros
What i know about the 6th house is that you and me have aries there with no planets and thats the house of like analyzing little things, scheduling, working, routines, health and we are usually to quick for any of that because theres more important homes in our chart, its an indicator in my honest truth to be your own boss



Moon calendar
Moon in

Pisces
Show calendar
»
Seek users born on
Seek users by nickname