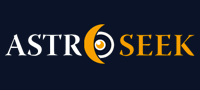 Astro-Seek.com Seek and meet people born on the same date as you ...
Astrology Forum, Astro Astrology Chart Discussions
---
nickquan123
- User's last posts in the forum
Jun 10, 2020 - 12:35

nickquan123
»
light
I did a guess what my zodiac sign is sorta like a personality quiz and And i always got back Gemini. A few people thought i was a Gemini in person i was like


Jun 10, 2020 - 12:30

nickquan123
»
Astro-Seek.com
Yup Venus in libra kinda revolves around pleasing their partner ima Venus in leo i love looking good and showing off with my romantic interest

Jun 10, 2020 - 12:24

nickquan123
»
RunnerChic85
Sounds like me and my mom basically lol I'm a Virgo with heavy fire placements and my mom is a Virgo with heavy Virgo earthy placements Im more of a fair balance person who goes with the flow a lot at my own beat while she's more grounded business oriented and the center of attention ( Leo rising )


Jun 10, 2020 - 02:14

nickquan123
»
Fallen_Mage
Lol curiosity kills the cat but the rabbit hole goes deeper


Jun 10, 2020 - 02:13

nickquan123
»
Whispymint
I totally feel that yeah i did lol I've came a long way from them. Basically i guess it all plus a role with your inner planets like for example me being a Leo dominant Virgo May think differently to a Virgo who's a Virgo dominant or a Virgo with libra dominant planets etc etc. To me it's fun dissecting others chart's especially celebs 🤩

Jun 8, 2020 - 22:17

nickquan123
»
Crowleys Disciple
lmfao my membership to the club has been widely active

but see my thing is that i don´t really get myself into a situation to get rejected normally guys just approach me or admire me from a far. & ur right

Jun 8, 2020 - 22:12

nickquan123
»
ancient_astrology
omg thank you so much for your response! I´ll send you a message in your inbox to dive deeper into this matter


Jun 7, 2020 - 23:51

nickquan123
»
Niamh
For starters you have your Sun in Sagittarius ( Sun rules the father in the natal chart) it´s located in your 12th house so you are sometimes prone to retreat a lot after a hard day of being sociable you pick up on other´s emotions and you´re probably able to have gut feeling´s when something doesn´t feel right etc.
Your moon is in cancer (Moon is ruled by your mom in the natal chart ) so it´s located in the 7th house so basically what that means is you´re most likely inclined to look for other people as comfort or you know like for instance you´d rather have a dinner night out with someone rather than go by yourself basically you were like the mom of your friends group back in the day.
& Basically having double yod means that some karmic events would be more set in stone in your life so pay attention to your transits i hope this helps lol im rookie


Jun 7, 2020 - 23:39

nickquan123
»
Crowleys Disciple
i´m a siren


Apr 22, 2020 - 11:57

nickquan123
»
Sus
The 11th synastry can be tricky if you already don´t have prominent 11th house placements in your natal chart or Aquarius placements. Aquarius is the sign of innovation freedom and not being tied down to one person as their lover but more labeled as their friend. I´ve dealt with quite a few people with their planets and my planets falling into their 11th house and it brings a great base layer for easy flowing communications depending on how the other houses in synastry interact with each other. The only thing i´m kind of concern with this aspect is that it brings a friends with benefits type of romantic approach rather than a commitment, so if you´re looking for something serious just try to easily work your way toward that part i´ve noticed that with time this can bring lots of happiness and willingness to explore.
hope this helps


Apr 22, 2020 - 11:49

nickquan123
»
Tiff.esb
hello fellow virgo, i also have an empty sixth house but normally this is what it means. Your work & health concerns are treated with sensitivity and protectiveness. You probably wouldn´t mind working as a fashion model or hairstylist. You probably experiment with lots of home remedies a lot to cure stuff whenever you´re feeling sick etc.
hope this helps


Mar 6, 2020 - 19:21

nickquan123
»
Astro-Seek.com
I love me a moon in scorpio maybe cause my mars is in Scorpio and i got loads of Scorpio energy in my chart but damn i love how mystical they are like yes take over me.

Mar 6, 2020 - 19:15

nickquan123
»
IIyyaarr13
Haha thanks maybe we could share some more Astro knowledge to each other

Mar 6, 2020 - 19:15

nickquan123
»
Lsinsocal
Haha thanks girl and your SCORPIO energy with that AQUARIUS I'm living for it!



Moon calendar
Moon in

Aries
Show calendar
»
Seek users born on
Seek users by nickname