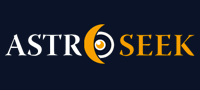 Astro-Seek.com Seek and meet people born on the same date as you ...
Astrology Forum, Astro Astrology Chart Discussions
---
Christian250
- User's posts in the forum
Mar 5, 2020 - 02:56

Christian250
»
stigmí
Thanks for taking the time to reply? that's great though! I've always wanted kids but have never been with someone I could see myself having a family with you know?

Mar 4, 2020 - 05:19

Christian250
»
Vyri
I appreciate you taking the time to write all of that? that was in depth and exactly what I was looking for lol. I have a question though, how did you find out mars as the lord of the 1st and the 8th?

Mar 3, 2020 - 16:02

Christian250
»
Christian250
https://horoscopes.astro-seek.com/c…

Picture attachments are visible to registered users only. (
Log in
)

Jun 14, 2019 - 20:45

Christian250
»
Kostas G.
Yeah it's a very important aspect to have in your chart. It can help you see two sides of everything. With that aspect, you can learn a lot about yourself. Lots of people who have those types of aspects turn out to be well balanced people to which a lot are successful. I happen to have moon and Jupiter in Gemini 2nd house opposition sun, Mercury, and Pluto 8th house. Also, saturns in the 2nd house but it's in Taurus and only aspects the sun. Having that many oppositions in my chart has really helped me find out who I really am and what I want. Does that make sense?

Jan 19, 2019 - 00:48

Christian250
»
Christian250
https://horoscopes.astro-seek.com/c…
;

Jan 10, 2019 - 03:09

Christian250
»
Astro-Seek.com
What are some of the aspects that would deem as psychopthic? I've never heard of such aspects

Jan 9, 2019 - 21:34

Christian250
»
Christian250
https://horoscopes.astro-seek.com/c…
;

Jan 4, 2019 - 00:38

Christian250
»
Astro-Seek.com
How would you determine as to whether or not your composite chart is a good or bad one?

Dec 11, 2018 - 15:45

Christian250
»
Astro-Seek.com
This makes a lot of sense actually, my SO´s juno is conjunct to my Venus, Uranus, Lilith and Neptune and trine to my moon, jupiter and mars. Sextile to my ascendant, sun, and Mercury lol. Meanwhile my Juno is conjunct to her moon and trine to her sun, Mercury and mars. Sextile to her Saturn

Dec 8, 2018 - 06:25

Christian250
»
TheWolf
One of my girl friends has a Scorpio sun, moon, Mars and mercury. She´s very intense but I like the feeling or aura that it gives off, it´s attractive. She wanted to date me but I had things going on in my life that would prevent that. She doesn´t like that i did that too her but she says she still trusts me more than anyone else. Personally I don´t get intimidated by anyone but Scorpios definitely give off an intense vibe

Dec 5, 2018 - 15:03

Christian250
»
MelodicBlu
That´s so weird because I do have the urge to write her letters sometimes lol. What do you mean by a very spiritual bond? Yes, we do have a lot of passion, for the better and the worse... Also yes we´re usually always completely comfortable around each other we´re so quircky and wierd with each other we always have each other laughing it´s amazing but sometimes we just have really strong days were we´re completely off

Dec 5, 2018 - 14:58

Christian250
»
Christian250
I´m also a neptunian Dom with a Pisces Juno so maybe that helps us more too?? Idk that much about them Currently but I´m always down for an in depth discussion, feel free to write a bunch!

Dec 5, 2018 - 14:56

Christian250
»
Trevor77
Yeah it really does feel like there´s a perpetual state of stress unless we have a really good day together. We either have like really amazing days together or we have kinda bland days it´s weird but obviously I still love her a lot. I´m honestly not nearly as detached as my Venus in Aquarius claims I am to be but obviously it´s not like a thing that´s gonna be like oh you´re 100% this way, there´s like a spectrum ranging you to be this way or maybe another way. When she first met me she thought I had like a taurus or cancer moon because I (usually) kept to myself and was really nice... Thank you for answering with such an in depth answer I love reading it so much!

Dec 5, 2018 - 12:00

Christian250
»
Christian250
https://horoscopes.astro-seek.com/c…
;

Dec 5, 2018 - 11:57

Christian250
»
MelodicBlu
I just wanna know your thoughts



Moon calendar
Moon in

Taurus
Show calendar
»
Seek users born on
Seek users by nickname