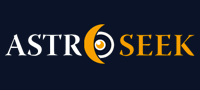 Astro-Seek.com Seek and meet people born on the same date as you ...
Astrology Forum, Astro Astrology Chart Discussions
---
BrianW
- User's posts in the forum
Mar 18, 2020 - 21:18

BrianW
»
Astro-Seek.com
Well, at least I am at the kiddie corner of the cool kids club, better than the corner.
You are right on the personal interests and self expression. The Venus in Leo is correct for the most part, though I try not to say it like that is still correct regardless.

Mar 17, 2020 - 21:39

BrianW
»
leorising
Is this a good or a bad thing?

Mar 10, 2020 - 04:38

BrianW
»
BrianW
Bump, I have found out my exact time of birth so a more accurate reading could happen. Leo Ascendant.

Sep 14, 2019 - 04:50

BrianW
»
JupiterCreation
Thank you for your response Jupiter. It at times gets difficult for instance with the platonic love but other than that nothing. I have friends of all types but know I will only have a handful of truly close friends in my life, and although I am a good debater and can see both sides of an argument I often can be too sharp with people at times and it wrecks them completely and I just move on to the next debate without a care or consideration of that person even if I try to because I can see both sides of the argument but not the people.

Apr 10, 2019 - 18:59

BrianW
»
Astro-Seek.com
This helps a slight bit as it may have been a subconscious thought of mine when going into establishing relationships.

Mar 1, 2019 - 01:20

BrianW
»
Admiral Hill
Indeed, but it is hard to control in some ways more than others. Especially when I get really energetic and it becomes frustrating to try and use it all constructively.

Feb 21, 2019 - 06:08

BrianW
»
BrianW
Bump.

Feb 21, 2019 - 06:07

BrianW
»
Astro-Seek.com
It is a near passive thing. Sometimes can be tuned, but often it is out of passive motive or indifference to the events while trying to tune.

Feb 21, 2019 - 05:59

BrianW
»
Astro-Seek.com
Mostly like sound or an echo hitting a surface wrong. When there are emotions going out through people I found that they pitch and croak like a voice or sound in a way as if it is a tell or discrepancy as they feel. It´s not a matter of they are feeling wrong, but that it doesn´t sit well with them despite themselves trying to maintain or manage them. This comes out to influence the actions in a distorted way when they try to hone in the proper emotional response (such as someone trying to act sad when in truth they are overjoyed someone else is suffering, or if someone is appearing aloof when they are nervous about getting caught with something). I found these when I was young with people from more than just physical give aways since quite a few people can learn to do away with them given practice. It was an intuitive capability to sense this out, but it was mostly to check if anything was out of the ordinary around me.

Feb 21, 2019 - 05:31

BrianW
»
Astro-Seek.com
Helping others I can do with ease, but yes there is quite a bit of pain from both sides of family for different reasons. There are times when even being seen as a visible person is difficult to ascertain from others despite a slight leaning towards intuition and empathic resonance I can see in others(usually only is when helping others or trying to be aware of danger, other than that useless to try and divine in such a way unless it´s just ´loud´ about them in way which I interpret that is obvious to everyone, but may not be).

Feb 21, 2019 - 04:24

BrianW
»
Trevor77
Are there any sort of negatives in my chart and if so are there ways to conquer them or rise above in some way? I have been feeling like this past year and currently as well things are changing for the better for me slowly but surely with focus and what I want to do in my life.

Jan 8, 2019 - 04:12

BrianW
»
Astro-Seek.com
Thank you very much for the answer. I will have to look into Gemini Ascendant.

Jan 1, 2019 - 01:59

BrianW
»
Trevor77
April 25, 1996. I don´t have the exact time of birth.

Jan 1, 2019 - 01:18

BrianW
»
Trevor77
Thank you very much for the response! It helps to alieviate some of the concerns I have had for a while. Mostly over what family is and how to interact with family in the foreseeable future as well as relationships in general.



Moon calendar
Moon in

Capricorn
Show calendar
»
Seek users born on
Seek users by nickname