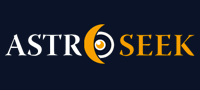 Astro-Seek.com Seek and meet people born on the same date as you ...
Astrology Forum, Astro Astrology Chart Discussions
---
BeatrixKiddo
- User's posts in the forum
Aug 5, 2021 - 08:21

BeatrixKiddo
»
Rosincvist
Why?? I said I have t-square between the MArs-Sun-Uranus+Neptun.
What is the related to this to the venus/Pluto conjunct?








Aug 5, 2021 - 05:36

BeatrixKiddo
»
Rosincvist
I don´t understand what are you trr to saying??

Aug 4, 2021 - 14:32

BeatrixKiddo
»
Alisa1
Hi Alisa,
Actually I don´t believe to the house system. Especially interim houses doesn´t work. I just consider the corner houses like 1-4-7-10.
Your venus is in aries. Aries is interested with herselg, self centered, about your wanting. You´re prioritise your wanted.
Your moon is in Asc. And Moon have angle Şiron. Chiron is in 7.house.
In order to Chiron makes angle to asc. You can be obsessed your apperance.
On acocount of your moon is in your asc, you are tend to behave like cancer.
I mean you´re hesitant your view. and other cancer behaviour.
I have no advise actually. But your Mars in sagittarius and it makes a triangle aspect to Venus aries. I mean you are confident about relationship. It is possitive angle for you. You can attempt first step. You don´t want to wait loved ones action. And It gives you charming, I think. Also You are probably so clever. I think you can effect boys possitively.

You should find a clever boy like you.

Also You are a sensitive person because of your sun pieces and your moon in asc aspect. You might be anxious but you must be logical about your anxious. MAybe Your anxious are not correct. It just can be exaggeration.
I hope to help you.
See you.

Aug 3, 2021 - 14:30

BeatrixKiddo
»
stellium12
Hi,
Your Moon, Mars, Mercury and Jupiter is in Sagittarius. WAOW it is an amazing thing. I wanted to say it firstly. :D
Here is a simple way. Firstly fast planet is affected from slow planet. This is a effectively rule. The moon is fastest planet. And it comes Mars after Mercury . But Jupiter is slowest planet between them. Jupiter affect all of them.
Your inner life (moon), your thinking way (mercury) and your performance (mars) is under affect of Jupiter.
You can be religious person. Maybe you´re teacher, lawyer, tourist guide. Sagittarius signs gives you high principle attitudes. You can be idealist person. freedom is important for you. You like to walk around or doing sport. You might like talk about religious, philosopy or thoughts. You might explain yourself by anger. Because Mars is in there. And you are more open-minded person. But you can be careless or thougtless. You can extend what you say. I mean you are not able to finish your sentences easily. And you can talk smthng by exaggerate. :D
my english is not very well. I hope You understand me.

Aug 3, 2021 - 14:02

BeatrixKiddo
»
kiwifood
Hello kiwifood
Yeah I also read same things about t-square. Someone says you have to complete the empty side of t-square.
You have hard angle in your chart. Saturn and Pluto square your mercury. Actually if your Mercury had have soft angles like 60 degree or trine angle, you would have felt more relax.. But there ise no soft angle your Mercury.
You can look at feature of mercury pisces. You should look at more large angle your thinking way. Pisces and sagittarius signs see forest, not just single tree.
I have also Mercury square Saturn angle. It gives me hesitant, anxious sometimes. But positive side of this angle is that I´m hardworking person. And I´m serious thinker. Also I can organise something perfectly. Also, Saturn gives my mercury realistic thought. And you also have Pluto angle. It gives you deep thought about something.
Probably you´re so obbsessed. . I just say to you should tend to more large aspect and try to see forest. It can be help you.

Aug 3, 2021 - 07:34

BeatrixKiddo
»
Anni23
Hi Anni,
I looked up aspects of Uranus and Neptune in your chart. Uranus and Neptune are affected by your Moon-Mars and Mercury. They are important. your element in your chart is spread equally. But your water element is low. You could be less emotional. But Neptune affects your moon, mars and mercury. That´s mean you have pity or compassion sense toward other people. And Uranus affects your inner planets. Your Moon and MArs in Virgo. Virgo is hard working sign. And you are working so hard in school or in office. But Your working style is more different than others. You might have unique working style. Or you have a job through the computer, internet like youtuber.
Probably your inner life is rich and different than other. Also your thinking style might be different. Especially while your mercury is in retro. You can miss past. And your mind might be obsessed with past events.

Jun 13, 2021 - 14:15

BeatrixKiddo
»
viv
Thank you for your comment. :D Actually eclipse effect me. I piss of someone and I obbsess with him/her. It is continue 1 days. Other days I forget that.
Yeah my first Saturn return are approaching and I have to prepare it. :D

Jun 13, 2021 - 14:10

BeatrixKiddo
»
tomdos
thank you so much your reply


Jun 11, 2021 - 12:46

BeatrixKiddo
»
Anni23
Actually I think that I am ambivert. I really like together with other people. My sun is libra and I born at full moon. You know that full moon has libra energy. I like people. But I also indivudial person. I want to stay my self alone.
Mars in 1.house it is conjunct ascendal. And I have a person who pioneer like cancer, libra.
Uranüs in 7.house, MArs in 1.house. They are in corner. I mean, I´m energetic person.


So, yeah I have no fire placement. But I have Mars and Uranus angles. They are completing my fire energy little or more.

Jun 10, 2021 - 20:05

BeatrixKiddo
»
Rosincvist
it is so wisely. I will think about that. Thanks.


Jun 7, 2021 - 07:53

BeatrixKiddo
»
moongirl1
Hi,
I don´t use houses system except of Asc, Dc, Mc, Ic. In my opinion you should look at position of venus and mars. And its aspect. Your venus in aries and your mars in sagittiraus. You are exciting, speedy, fiery (I mean hot or fire), direct, outspoken in relationship. And also you show your love immediately. And your venus and mars has pluto aspect. Mars conjuct pluto and venus trine pluto. You are passionate in love. To me you should carreful about man. You can encounter plutonic man. They can be jeaoulus, possessions, and angry man. Take care of yourself.
Sorry my english if you don´t understand me. It´s not so good. See ya

May 30, 2021 - 09:48

BeatrixKiddo
»
Ppaauullii
It has to be exactly Uranus and Jupiter combination.
You should watch this If you know Turkish. Maybe translate helps you. Jupiter is about to expand the planet and it is about wealthiness. and Uranüs is concerning the unexpected events.
It may come suddenly and sharp. And If you wanted to win in chance games you may follow Jüpi- Uranus angles in the sky.
https://www.youtube.com/watch/…

May 29, 2021 - 22:25

BeatrixKiddo
»
JayJayAstrology
thank u. I will.



May 29, 2021 - 13:14

BeatrixKiddo
»
astreo
To my mind it needs to be Saturn and mercury angles. Or mercury in capricorn is avaliable. Because Saturn is restrict planet.It means order, over-working and rules. Math has rules also. And it is restrict thinks. Saturn seems like maths.
Sorry to my english if I wrong.



Moon calendar
Moon in

Pisces
Show calendar
»
Seek users born on
Seek users by nickname