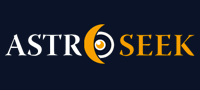 Astro-Seek.com Seek and meet people born on the same date as you ...
Astrology Forum, Astro Astrology Chart Discussions
---
CuriousMoon
- Last answers to user's posts in the forum
Sep 2, 2019 - 12:59

Astro-Seek.com
»
CuriousMoon
You are welcome! Yes, maybe you have things to come that will make it clear to you! A different interpretation could help also, I find that two descriptions of the same placement can differ in a big way.
That´s crazy that you are the same! I think that the "concentrating on one thing when you like so many things" issue is a Gemini one. I have Mercury in Gemini and routinely have internal freak outs where I want to divert from my chosen path and become a florist/ journalist/ monk. Probably since you are so Virgo you are able to prevent that from happening! That you are able to say *especially* is massive and may be the key to what it is that you´re supposed to be doing?
Have you ever tried working with people (e.g. counselling, community education, social work?) Maybe the communication-business and your interest in psychology and behavioural sciences means that you would excel at verbal communication? That you have a Cancer Sun would also back this up, you would probably be really lovely in a helping profession.
x
P.S. Cats, cats, cats, cats, cats, cats.

Sep 1, 2019 - 16:22

Astro-Seek.com
»
CuriousMoon
Hello CuriousMoon!
Researching your Part of Fortune will probably provide you with all the answers that you´re looking for. It´s said that the Part of Fortune is where you will find not only material success but also personal happiness and fulfilment! I really didn´t know a lot about it until recently and got a lot out of reading about mine.
Here is a link to a good website, there´s also an option to read about the House it´s in:
https://jessicadavidson.co.uk/2016/…
My friend is also a July 3rd Cancer with a Virgo Ascendant and Moon and I would describe her as an ´all-rounder´- I don´t know if that´s something which resonates with you? At school she did really well in exams (but not obscenely, spectacularly well) and in every subject (but not type in particular). She is very clever but content to not be ambitious and probably would describe herself as not having talents, as you have. Maybe you both have an aspect that causes this in your charts.
I would agree with the communication suggestion based on your Part of Fortune being in the 3rd House and your Midheaven being Gemini!
x
P.S. I also love your picture and how catty the conversation has turned.


Aug 30, 2019 - 19:02

Leo Moon
»
CuriousMoon
What struck me about Your post is " In The Need Of Some Light-Shedding"
What an interesting turn of phrase!
I noticed Your Jupiter in the 3rd house in Sagittarius and instantly thought of communication as an area of focus for You.
Plus Scorpio in the 3rd right on top of Your Point of Fortune.
Obviously communication is an extremely broad field.
In business communication is key.
Shyness can be overcome.
I was quite shy until I began playing guitar and performing.
Or You could focus on one to one or small group communication.
That business degree has a plethora of possibilities attached to it.
EDIT. I forgot to say as a cat guy and Your pic of a cat also made Your phrase "Light Shedding" stick out with it´s double meaning.


Aug 30, 2019 - 17:07

ShriSaiganeshE-jyotish
»
CuriousMoon
Appreciate your so prompt ack
caring to share pointwise candid feedbacks,
and that you find the reading relevant.
wishing well again,
kshantaram

Aug 30, 2019 - 09:31

ShriSaiganeshE-jyotish
»
CuriousMoon
share-discuss how insightful, traits-talents-health-ideas-remedies etc etc,
mer-venus lords 9/10 conjunct,
literary-oratory-astro-artistic abilities,
business analytics, instrumental music, sense of humor;
mer own gemini 9th, rational spirituality, settling at 32++
sun lord 11th over 10th, gains through career,
but negates friendships;
sun 10th corporate-govt careers;
sat-ketu separative SNode now 1.5yr transit 4th cap,
detachment from mother-motherland-property;
sun-sat opp, health-career-home under much stress;
pain-injury-surgery heart-lungs-knees-stomach etc;
rahu NNode now transit sun-cancer 10th
clouding career-reputation, and toxic health issues;
natal rahu scorpio 2nd debilated, research-occult-astro aptitudes,
foreign sources of earnings; not to overindulge into dark occult;
secretive, suspicious, sentimental, sarcastic, passionate;
abusive language, drinking, foreign languages;
wear brown hessonite over pendant touching heart;
ketu SNode taurus 8th,
love of food-comforts, visions, astro-aptitude, dentistry,
chronic throat-dental-thyroid-piles pain-injury-surgery; accident prone;
prayers to Mother Goddess, offer red flowers fri evenings at alter at home;
natal sat 7th pisces opp moon-mars virgo 12th,
stress in health and relationship,
volatile emotions and finances;
moon-mars cap, ambitious, methodical,
international audits/quality control etc;
observe fast sat evenings;
pisces 7th inimical-malefic for virgo asc,
stress-delays in marriage-vocation;
sat lord 5th over inimical pisces,
stress-delays in luck-edu-romance-children-position etc
jup now transit natal jup sag 3rd for advisory-counseling-singing roles,
jup sag aptitude for law-justice, medicine; retro jup delayed results;
wear yellow saphhire over pendant touching heart;
prayers to saint of faith, offer yellow flowers thurs mornings;
hope the suggestions help introspect and self-discover hopefully,
do share how true-untrue the aptitudes-ideas to pick, health etc
wishing well, kshantaram



Moon calendar
Moon in

Libra
Show calendar
»
Seek users born on
Seek users by nickname