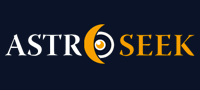 Astro-Seek.com Seek and meet people born on the same date as you ...
Astrology Forum, Astro Astrology Chart Discussions
---
Virgod
- Last answers to user's posts in the forum
Feb 21, 2022 - 20:13

Astro-Seek.com
»
Virgod
If your aim is travel/relocate, then check astrocartography and relocation astrology. On Astro-Seek specifically, relocation astrology can provide you with synastry-like chart between the individual and the chart of specific city at the time of birth.

Feb 21, 2022 - 05:16

s81
»
Virgod
Just like with people, both charts will talk about different things, it´s up to you to pick what´s the best tool to find what you are looking for.
The composite shows the identity of the union of two, the synastry shows the interaction between two.

Dec 7, 2020 - 20:59

JayJayAstrology
»
Virgod
Did you sign up to receive my newsletter/bog on my website? I actually haven´t sent one out from this new website yet but I will later this month. They will be more focused on astrology at first. I will be asking people what they´d like me to talk about in future newsletters.
Thank you for your kudos-appreciation. I´m glad what I´m saying is meaningful.

Dec 7, 2020 - 16:29

JayJayAstrology
»
Virgod
Are you worried about having devastating financial problems in the future only because of Pluto/Chiron in 2nd house or do you have another reason that leads you to fear it?
I would read Pluto/Chiron in Sag, 2nd house as a problem in how you do Sagittarius, 2nd house. To me, it means you need to evolve something there - that you tend to maybe see things in polar black and white terms, like either-or, good-bad, right-wrong, superior-inferior. You may be judgmental, as this is a negative Sag trait - judging of yourself more than others probably as it is 2nd house - but you could also judge others as you judge yourself.
People with Pluto in Sag often need to revise their beliefs and philosophy about life - what they believe is true - about themselves, others or life in general. They can be too competitive, too optimistic, too grandiose in their ideals or ideas of what they might achieve. Sagittarius can be very harsh through exacting ideals and expectations and high standards.
Your South Node past life with Moon in Capricorn suggests that you are a hard worker, very ambitious, and not given to paying much attention to feelings - and your north node suggests that you need to learn to be more feeling, sensitive and compassionate toward your self and others. However the ruler of the North Node Cancer is Moon, which is in Capricorn. That only makes sense if you need to pay attention to feelings more, but not to emote as much as think about them - to perceive them as they are.
Your Scorpio rising makes you possible a bit fearful or cautious - maybe suspicious of others - if you respond to negative Scorpio. On the positive, you could be very psychologically savvy and intuit where other people are at easily. People are drawn to talk with people with Scorpio rising as they sense the person´s depth and ability to understand their problems. And with Jupiter and Saturn in Gemini, 8th house - I bet you do!
It looks to me that you have a bit of inner work to do - 8th house - to truly be mindful of your feelings and emotions and to make sure you are analyzing them fully. You need to release and transform some of these beliefs that could cause you pain and trouble. You Virgo Sun will help. It has to do with relationships - how you are in relationships - who you are in relationships. So you need to ask yourself - what do I need to let go of that isn´t working for me in relationships? What qualities should I have that will bring me success with people? What qualities do I have that turn them off?
Back to your specific question. If you are going to have a problem with money - I think it will be due to thinking too big - not being realistic enough in how you go about your project. OR, you might lose out because of the way you present yourself to others - as I´ve been addressing above.
You will definitely need to try to be authentic - to be true to who you truly are - without the judgments or high expectations. If you do some reflective, inner work - that will really help you. It´s fine to have big goals, but make sure you think of all the details on how to get there. Put your plans to a friend who is grounded in logic and reason. Don´t fall for the Sag tendency of always needing to be right. Not saying that you do, it´s just a Sag thing - so I´m saying it just in case.
If we attend to the problems indicated by Pluto and Chiron, we don´t usually have problems. When we do what the planets ask of us, they usually reward us nicely.
_______________________________________________________________
My website:
http://thesoulmustsing.weebly.com
- I do western astrology readings, dream interpretation, and mind-body healing by a donation of your choice - and classes at reasonable rates. Sign up for my newsletter!

Nov 25, 2020 - 21:40

JayJayAstrology
»
Virgod
You are welcome. Glad you signed up!

Nov 25, 2020 - 19:41

JayJayAstrology
»
Virgod
Hi!
I assume you are a good football player (is it soccer (football) or American football?). I would think that you´d have to be really great at it and maybe even have coaching experience to easily land a job. But, I suppose if you have plenty of football experience, you still might land a coaching job.
Honestly, I don´t see an athlete in your chart. I see someone who is a mental-intellectual type - likes to analyze - investigate - has an active mind. That isn´t to say that you aren´t an athlete or wouldn´t be good at coaching. I just don´t see an athlete - but I see a teacher or coach easily. Virgo Sun can be a great teacher - really likes to get things perfect and is very organized and detailed-oriented.
I do see you traveling - definitely. Aquarius on the 4th house cusp is the most common symbol for world travelers and you have its ruler - Uranus there as well. You will like to travel - keep moving and exploring. Your North Node of the Moon is also in 9th house - which is a house where people love to travel. So, you will do well to travel.
So yes, I see travel and teaching - or coaching. Perhaps other teaching opporunities might also interest you as time goes on. But if you are good at football - and want to coach - go for it.
_______________________________________________________________
My website:
http://thesoulmustsing.weebly.com
- I do western astrology readings, dream interpretation, an mind-body healing by donation and classes at reasonable rates. Sign up for my newsletter!

Nov 25, 2020 - 17:39

kausch
»
Virgod
If you go on this adventure you will gain a lot of good life experience, meet many interesting people, and enjoy yourself. So go abroad.

Feb 3, 2020 - 09:53

Sus
»
Virgod
https://forum.astro-seek.com/topic/…

Feb 3, 2020 - 08:21

IIyyaarr13
»
Virgod
Fewer retrogrades than average means a chart that more closely resembles the heliocentric chart. The life of the soul more similar to the mundane world.
There was a backlash when I stated the cold calculating statement that a retrograde planet is 30% weaker than the same planet direct!
Radio Astrologer didn´t qualify retrograde planets as "more planet" than a normal direction planet!
The Magi Astrologers believe an aspect is stronger if the directions of the planets are different, their home page has twelve geometric little zodiackish circles that appear in twos with a little thirteenth yin yang symbol to the left, there is only ONE authorized Magi site!


Feb 2, 2020 - 22:28

Astro-Seek.com
»
Virgod
Hello!
We share Mercury in Libra (diplomatic, good speaker and writer, good memory), Saturn in 8th house (limitations that need to be broken, long life) and aspect Moon square Venus (indecisiveness about emotions, not knowing what you really want in some relationship because you idealize it).



Moon calendar
Moon in

Aries
Show calendar
»
Seek users born on
Seek users by nickname