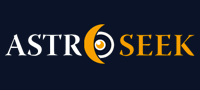 Astro-Seek.com Seek and meet people born on the same date as you ...
Astrology Forum, Astro Astrology Chart Discussions
---
SoM30nE
- Last answers to user's posts in the forum
Jun 5, 2021 - 01:23

Zephyrin
»
SoM30nE
Who am I, the prime minister?

Jun 5, 2021 - 01:03

ram_goat
»
SoM30nE
your timing is perfect..
clearly physical appearance is not the problem here..
yours is a very deep observation that hits right on the mark.
of course in here we see her needs, because she shows us. But in real life?
There is some disconnect between reality and appearance here.. men run TOWARDS women´s needs, if they think they have even some remote chance of being "that guy" who fulfills some need for them..
that is the beautiful symmetry in things, in this very troubled world..

May 2, 2021 - 21:21

Cecilia_3
»
SoM30nE
Is feeding birds a rahu remedy or one of the remedies? Because I do it😁

May 2, 2021 - 13:43

JayJayAstrology
»
SoM30nE
I think the Vedic remedies are like voodoo - or superstitions - they work if you totally and unquestionably believe they will work. For us western folks - it´s hard to believe they will work - so they won´t. But, even if you believe a remedy will work - there´s always a chance it won´t, depending upon the severity of the problem. Placebo works because of belief.

May 2, 2021 - 12:46

Etherealmind
»
SoM30nE
I´m sceptical about remerdies too but to know if they work, we should simply test them, it´s the clearest and easiest way to know :):) besides I suppose that go feeding birds is not the most demanding task neither the most dangerous (I hope at least)





Apr 26, 2021 - 16:59

Astro-Seek.com
»
SoM30nE
"Am I meant to be single?"
You are only 22 y.o. Your life wont end tomorrow. I know astrological indicators, such as Saturn close/ in 7th house or empty 5th and 7th houses ( and others ), but some have stable relationships, some dont. Why rush ? Focus on your education, motivation in life, hobbies, spiritual growth, ect.
Sometimes our greatest moments are when we are single, because we can focus on ourselfs.
Karma knows its ways and whoever is for you - want him or not, he/ she will come.
Look for Venus transits on your 5th and 7th houses and look around yourself. There are soo much indicators for love that there is no end.
"I rarely get attracted to someone just to see feelings are one sided or the person is in a relationship."
- Most of nowdays relationships are "one-sided" or "because of loneliness", so you dont feel attracted to no one now, because the karmic person is not there, yet. When the "right person for the lesson you are about to learn" comes, you will feel it.

Apr 26, 2021 - 16:06

viv
»
SoM30nE
hi So M30ne
I´m getting a bit sleepy so just a quick response for now.
first that Mars square Moon in your case is not as dramatic as it might be, a clashing square might be Mars Virgo to Moon Sag but yours is Virgo to early Cap which is two earth signs and much more harmonious. Though point taken you are probably quite critical and probably don´t back down that easily.
There is a sense of carrying a wound (Sun Chiron)..am really OK? However I feel you brought whatever this issue is with you and it´s not just about your family.
The Chiron Sun conjunction in Scorpio in the first house gives a deep, very deep feeling nature. You want to know the absolute depths of every situation and person. Maybe you had to fight for your place in the family or felt you didn´t fit in and that would be true because not many people share your depth.
You have learned or are learning to sort out your own values and do things the way you like them and for reasons of your own choosing. I see this with mars trine Cap stellium and Sun sextile both. )There isn´t much inner space for a partner while you are doing this!
I´m struck by Jupiter in Pisces in your fourth house at the foundations of your being, as Jupiter is at home in Pisces. I read this as a generous soul who has room for all. You are probably more tolerant of other peoples uniqueness than others may be of you.
Neptune is very slow moving and visiting this position of Jupiter in your chart at the moment, probably increasing your idealism and longing to feel at home with someone special. A sensitive Pisces partner might suit you well and there is no reason to feel they won´t show up and love you very much and vice versa.´
Maybe both of you will have a love for the land, or education or healing in some way. Taurus on the seventh makes me think of that.Sometimes the seventh is not literally our partner but the place or people we are drawn to, to learn something new and grow into a sense of wholeness and belonging.
(I have a Scorpio Asc and Taurus on the seventh too) Best VIV
´´

Apr 26, 2021 - 08:19

Astro-Seek.com
»
SoM30nE
I´m not sure what aspect or placement would contribute to this but I know how you feel. Something out of my control always seems to get in the way of me getting into relationships with people so I understand. <3

Apr 23, 2021 - 13:58

strijder040
»
SoM30nE
Hi someone,
This is a very good question! I have exactly the same issue and I feel like ending up alone for the rest of my life. Not quitte sure why this happens to me cause when I look around me, most people don´t seem to have the same issue


Mar 31, 2021 - 14:55

beep
»
SoM30nE
Haha can't wait. Good luck to u :))))



Moon calendar
Moon in

Pisces
Show calendar
»
Seek users born on
Seek users by nickname